CEO of Seatruck Ferries Ltd, Alistair Eagles was part of a small start-up team that helped set up Seatruck Ferries a freight only ferry company operating on the Irish Sea. Seatruck specialise in the shipment of unaccompanied freight trailers and has grown from a new entrant to a significant player moving in excess of 7,000 freight units per week on 3 routes. Today Seatruck moves around 20% of the total roll on roll off freight traffic to Ireland and continues to grow. With a strong customer focus Seatruck has come through both COVID and BREXIT with strong financials. The Irish market has continued to switch away from accompanied shipments as logistics operators also look to reduce road milage, which provides them with significant enviomental and operational benefits. With 8 purpose built freight ferries, Seatruck is also active in the external charter market offering vessels on hire to other operators in Northern Europe. Seatruck is 100% owned by the Clipper Group based in Denmark.
Alistair Eagles
CEO Seatruck Ferries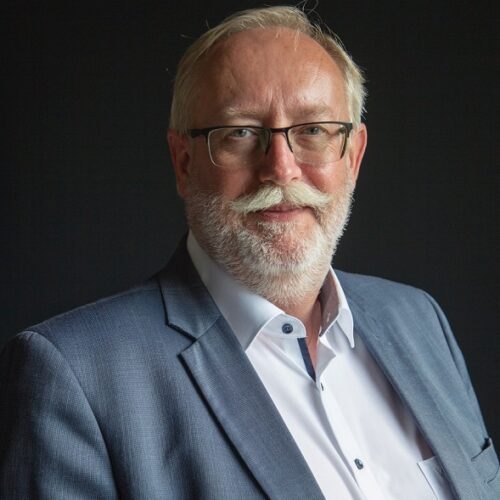 Björn Boström is since 2008 Managing Director at Port of Ystad. He has 38 years of experience in shipping in companies like Saga Line, DFDS, Lion Ferry, DSØ A/S (i.a. The Hydrofoils Copenhagen-Malmö), the domestic island ferry company Ven-Trafiken AB and now Port of Ystad. He has a broad experience of ferry operations and has worked as Sales Representative, Sales- and Marketing Manager, Route Manager and Managing Director.
Since 2008, Port of Ystad has strengthened its position as Sweden's third largest ferry passenger port. The volumes still increase with new records during the last years, and the port has undergone a major development as two new ferry berths, for vessels up to 240 meters, were built ready for service in January 2021, an investment of more than 100 million euro securing the future port operations.

Björn Boström
CEO at Port of Ystad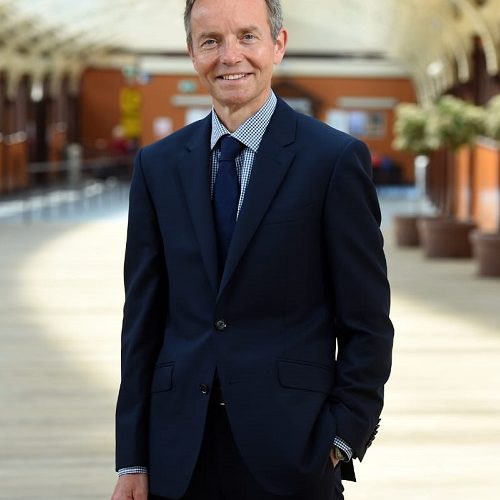 Robbie Drummond is Managing Director for CalMac Ferries Limited and Executive Board Director for the David MacBrayne Group, a customer focused and multiple award winning ferries and port operations business with 1,700 employees and revenues in excess of £210m.
Robbie has a keen interest in supporting business, particularly community based, and is Chair of Stramash (an outdoor social enterprise business) and he is a Member of the SCDI's Highlands and Islands Committee.

Robbie Drummond
CEO of Calmac Ferries Limited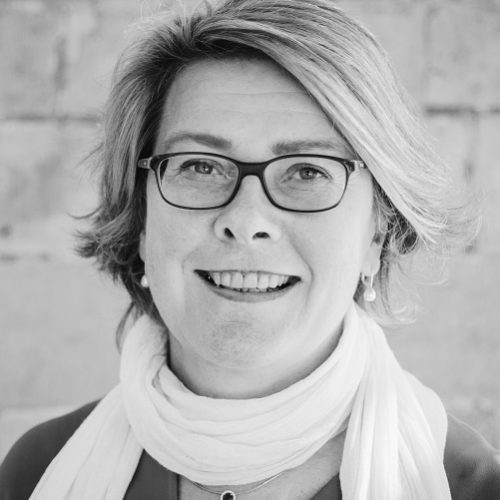 Secretary General of the European Sea Ports Organisation (ESPO) since 1/08/2013. Before taking up this function, Isabelle has been working as Director of the European Federation of Inland Ports (EFIP) and Senior Advisor of ESPO for four years.
She studied Law (University of Namur and KULeuven) and European Law (UCL Louvain). Before joining EFIP, she worked in EU Public Affairs for almost 20 years. After a short period at the European Commission (DG Agriculture), she worked in an EU Public Affairs consultancy. In 1994 she started working in the European Parliament, as a political assistant and bBetween 1999 and 2009 she was the political assistant of Dirk Sterckx, where she was mainly active in transport and port-related fields. She is co-author of the handbook "Zo Werkt Europa" (1st edition 2007, 2nd edition 2010).
Isabelle Ryckbost
Secretary General of the European Sea Ports Organisation (ESPO)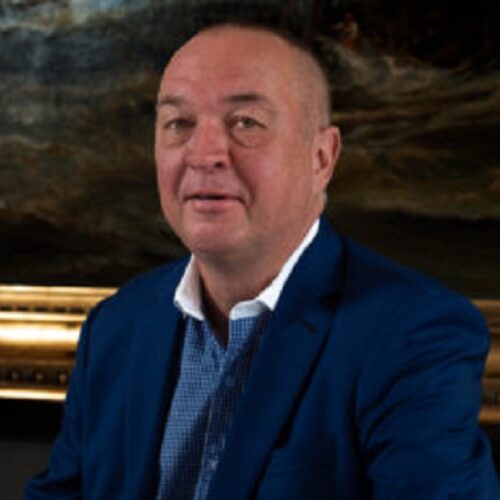 Finn Wollesen has salt water in his veins. He started sailing on J. Lauritzen Reefer vessels and on their famous NELLA DAN, sailing expedition voyages in Antarctica. Finn then trained as a mechanical engineer in Denmark, which led to a design position with the HVAC equipment supplier Novenco, working on projects for the international maritime market.
Finn has been stationed in numerous countries, including Spain, Singapore, and Italy. After the Italian posting, Finn and a colleague started their own marine design and consultancy, Marine Technologies.
In 2003, this was merged with one of the Danish marine industry's most renowned and respected companies, 1937-founded KNUD E. HANSEN. Finn became Managing Director of the merged group and since then the well-travelled, "old sailor" has thrived in the company's very international atmosphere.

Finn Wollesen
Managing Director KNUD E. HANSEN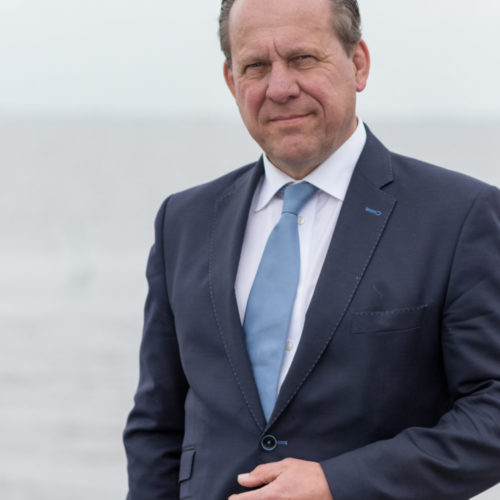 Ger van Lang is Managing Director of Wagenborg Passenger Services. Responsible for this division of Royal Wagenborg Group from The Netherlands, he leads the ferry services to the Dutch islands Ameland and Schiermonnikoog. He has been working on the development of several new ferry services around the world.
Prior to joining Wagenborg, Ger van Langen was Director Nautical Department for the Province of Zee-land. In this capacity, he was responsible for ferry services across the Western Scheldt Estuary. He has also served a decade as sr. navigation officer on several cruiselines and has over 30 yrs of managerial experience in the cruise and ferry sector.
Van Langen holds a Master Mariner's degree from the Merchant Marine Academy in Flushing and a Bachelor's degree in Business Administration. He has been consultant for the Dutch government for vari-ous ferry projects in the Netherlands. Ger sits on a range of consultive bodies on tourism and leisure at provincial and national levels he is also Secretary of the National Education Body for Ferry Crew``

Ger van Langen
Managing director Wagenborg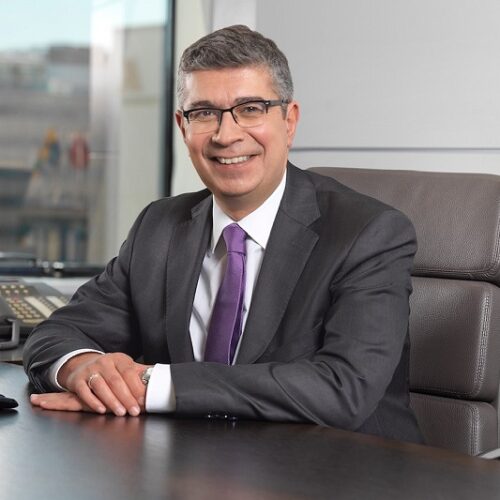 Spiros Paschalis is the CEO and an Executive member of the Board of Directors of Attica Group, a leading maritime group based in Greece that operates 32 vessels in the Greek domestic market and on the Greece-Italy routes through the brands of SUPERFAST FERRIES, BLUE STAR FERRIES and HELLENIC SEAWAYS. He is also the General Manager of AFRICA MOROCCO LINK (AML) operating since June 2016 connecting Morocco and Spain.
He is the Vice President of the Greek Passenger Shipping Association (SEEN) participating as an elected member of the BoD since 2009. In February 2014, he was elected as a member of the Hellenic Chamber of Shipping representing the Passenger Shipping sector.
Being part of the passenger shipping industry as from 1996, he has a 23 year experience in this sector holding previously the position of Authorized Director and CEO of the well – recognized brands BLUE STAR FERRIES and SUPERFAST FERRIES respectively.
He has a Bachelor of Science in Business Administration from the American College of Greece and he further extended his financial educational background in London where he graduated from Cass Business School (City University) holding an MBA degree in Finance.
Spiros Paschalis
CEO Attica Group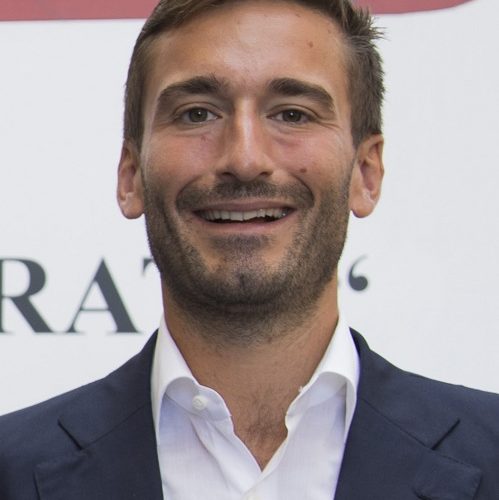 Mr. Achille Onorato, the eldest son of Vincenzo Onorato, represents a fifth generation ship – owner. He graduated in Business Administration at Bocconi University in Milan. He later received his Master always Bocconi in Logistics and Transport Infrastructure. Even before his degree, he already participates actively in the business of the company, working on board of the ship fleet of the family alternately to studies from the age of 13 years old until the end of university, spending on board a total of more than 3 years. He then later started to work in the commercial area of the group and then became the Hospitality and on Board Services Director of the company Moby SpA.
On January 2012 he became the CEO of the company Toremar, first public shipping company that was privatized in Italy, achieving a radical revolution and innovation of the company. Mr. Achille Onorato has served as a member of the Board of Directors of Moby and Tirrenia – CIN since 2015 and he has also served as the sole director of both companies from its formation until its conversation into a joint stock company and the subsequent appointment of the Board of Directors.
On July 2015 Mr. Achille Onorato has become the Vice Executive Chairman of Moby SpA and subsequently on April, 2016 he became the Chief Executive Officer and in the same time he still keeps the position of Vice Executive Chairman of the company. In addition to the Ship - owner's family tradition, just like his father, he has also the passion for sailing on regattas.
Summary of Current Position in the Company:
* Moby CEO and Vice Executive Chairman
* Member of the BoD of Tirrenia – CIN
* Executive Member of the BoD of Toremar
* BoD Member of San Cataldo
* Chairman of Agemar and Renzo Conti sr
Achille Onorato
CEO of Moby Line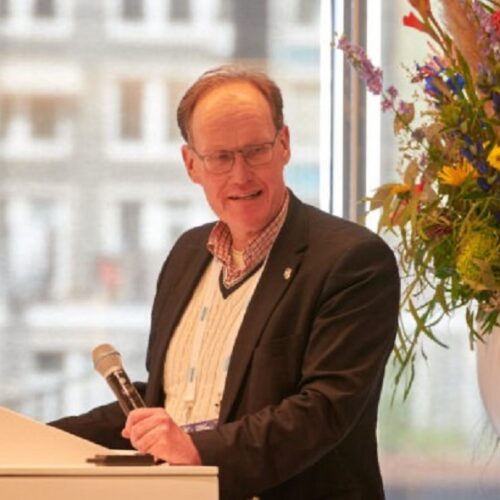 Dan Mikkola
Born 1965
Three children aged 22, 16 and 13
Master of economics Åbo Akademi, Turku 1990
Managing director Godby Shipping since 2000
Board member/chairman football club IFK Mariehamn since 2012
Dan Mikkola
CEO Godby Shipping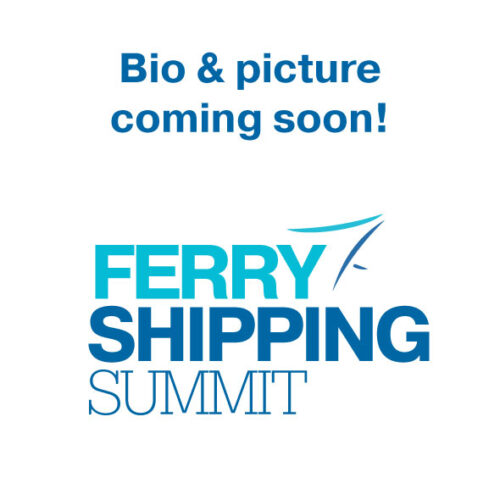 Bio Coming Soon
Theodora Riga
Director Corporate Communications Port of Thessaloniki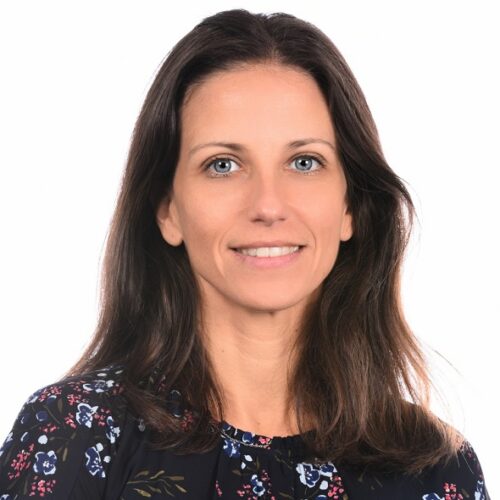 Ariadne Psimara is New Business Development Manager in Attica Group, a leading maritime group based in Greece. Attica Group operates 31 vessels in the Greek domestic market, on the Greece-Italy and Morocco – Spain routes, through the brands of SUPERFAST FERRIES, BLUE STAR FERRIES, HELLENIC SEAWAYS and AFRICA MOROCCO LINKS. Ariadne has a long-standing career in Attica Group for more than 20 years. She holds an MBA degree and she is specialized in Marketing and Communications, having a demonstrated experience as a Marketing Manager in the International Lines of the Group for several year
Ariadne Psimara
New Business Development Manager, Attica Group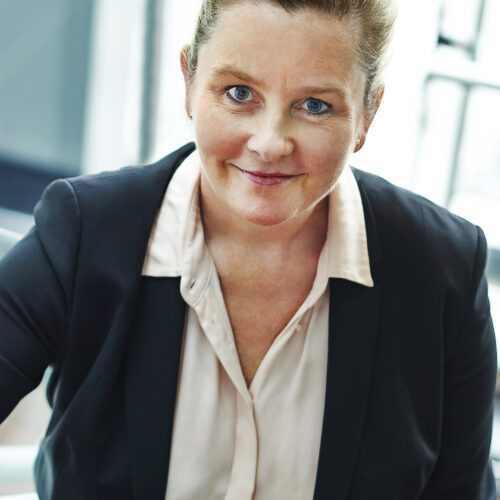 Head of Corporate Communications Anette Ustrup Svendsen joined Scandlines in 2011. Based in Copenhagen, she is overall responsible for internal and external communications in Germany and Denmark.
Anette came from a position as Commercial and Communication Manager for A.P. Moller – Maersk being responsible for developing and driving the global communication strategy and KPI process, global/local communication plans and performance management.
Prior to this, Anette held various positions in the United Kingdom and Germany. Anette has extensive experiences with internal and external communications as well as with crisis communications to always stay in control and own the story and defend the positive company brand and its values for example as pioneer within green ferry operation.
Anette Ustrup Svendsen was born in 1968, married with one child. She is of Danish nationality and holds two master's degrees in International Trade and
Business Communication from Copenhagen Business School.
Anette Ustrup Svendsen
Head of Corporate Communications Scandlines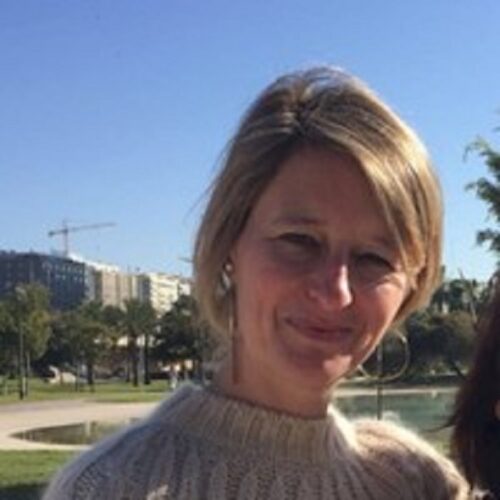 Lieve Duprez (°1972) obtained a Master's degree in Languages (Dutch,
French, English) at the Provinciale Hogeschool voor Vertalers en Tolken in
Ghent followed by a Postgraduate degree in Journalism at the Vlekho in
Brussels.
She began her carreer as Translator and Press Officer at the Embassy of
South Korea in Brussels.
In 1999 Lieve Duprez took up employement at the Port Authority of
Zeebrugge. First at the Public Relations department. In 2001 she rotated
within the company to the postition of Press Officer and Communications
Manager Business to Business.
As from the 1st of January 2020 she made the switch to the Commercial
department of the Port Authority in the position of Chief Officer Shortsea.
Lieve is First Point of Contact for all intra-European shipping lines and their
related markets.

Lieve Duprez
Short Sea Officer Port Authority of
Zeebrugge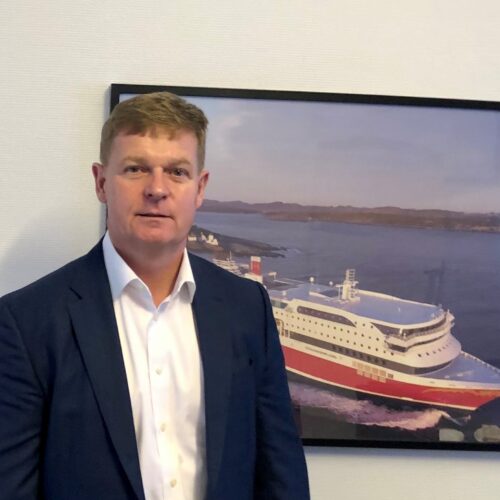 Brian Thorsted Hansen
CEO Fjord Lines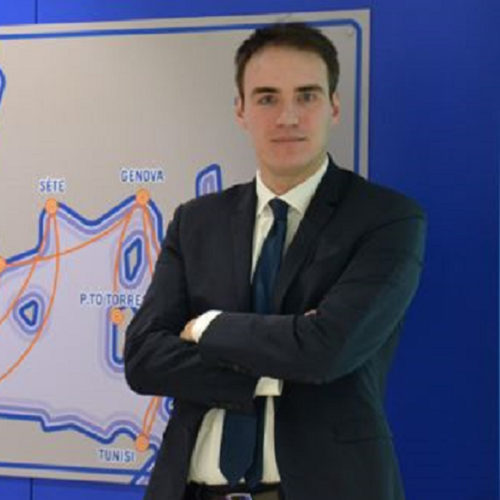 Bio Coming Soon
Matteo Della Valle
Pax Sales & Marketing Staff Director, GNV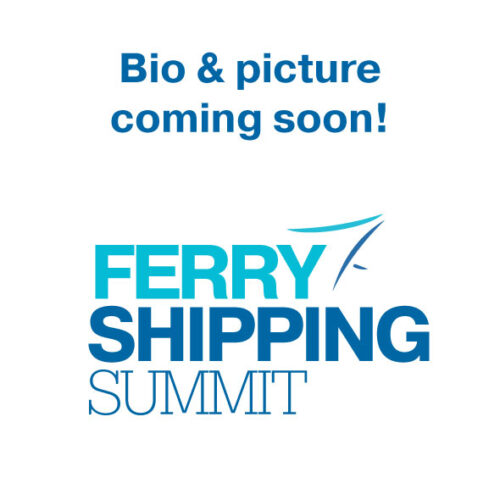 Bio Coming Soon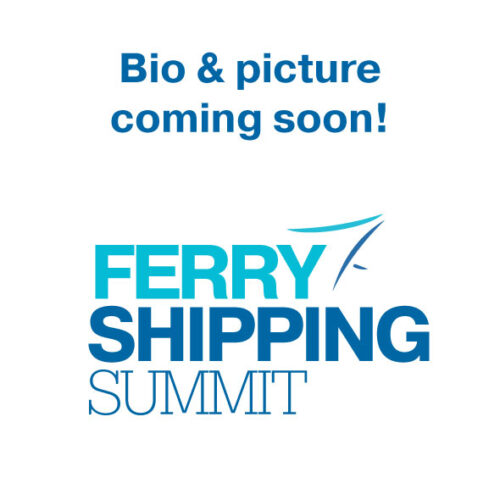 Bio Coming Soon
Tom Pippingsköld
CEO Finnlines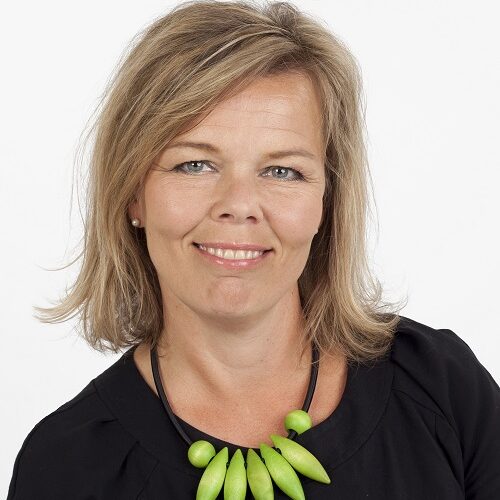 Senior Vice president (Corporate Communications, Landbased HR, Sustainability) of the listed company Viking Line Abp. She has a Master's Degree in International Marketing from Åbo Akademi University. Boijer-Svahnström works at the Head Office on the Aland islands and is a member of the Group Management.
She is Member of the Board, Swedish Shipowners' Association, Deputy member of the Board, Finnish Shipowners' Association, Member of the Board, Åland Chamber of Commerse, Member of the Board, Ålands Sjöfart r.f., Member, Communications Working Group of ECSA (The European Community Shipowners' Association) Member of the Communications Committee, Swedish Shipowners' Association, Chair of the Communications Committee, Finnish Shipowners' Association.

Johanna Boijer-Svahnström
SVP Corporate Communications, Landbased HR, Sustainability for Viking Line Abp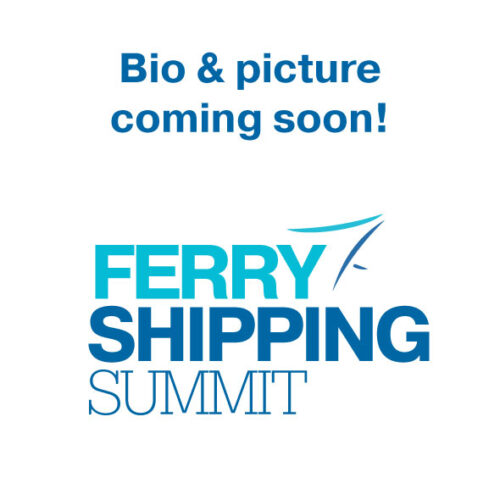 Bio Coming Soon
Desposina Gkikaki
CEO Port of Rafina