Click on picture for more information
Speakers 2023 |
CEO of Seatruck Ferries Ltd, Alistair Eagles was part of a small start-up team that helped set up Seatruck Ferries a freight only ferry company operating on the Irish Sea. Seatruck specialise in the shipment of unaccompanied freight trailers and has grown from a new entrant to a significant player moving in excess of 7,000 freight units per week on 3 routes. Today Seatruck moves around 20% of the total roll on roll off freight traffic to Ireland and continues to grow. With a strong customer focus Seatruck has come through both COVID and BREXIT with strong financials. The Irish market has continued to switch away from accompanied shipments as logistics operators also look to reduce road milage, which provides them with significant enviomental and operational benefits. With 8 purpose built freight ferries, Seatruck is also active in the external charter market offering vessels on hire to other operators in Northern Europe. Seatruck is 100% owned by the Clipper Group based in Denmark.
Alistair Eagles
CEO Seatruck Ferries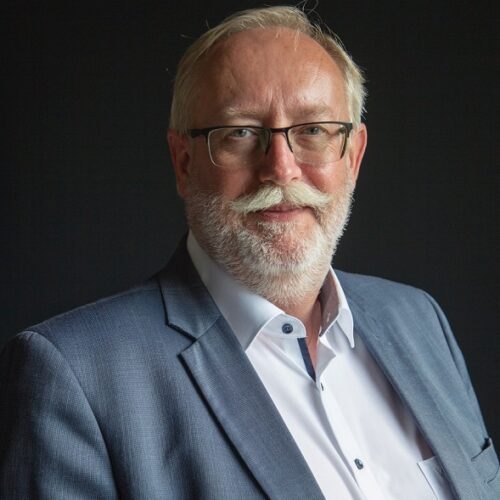 Björn Boström is since 2008 Managing Director at Port of Ystad. He has 38 years of experience in shipping in companies like Saga Line, DFDS, Lion Ferry, DSØ A/S (i.a. The Hydrofoils Copenhagen-Malmö), the domestic island ferry company Ven-Trafiken AB and now Port of Ystad. He has a broad experience of ferry operations and has worked as Sales Representative, Sales- and Marketing Manager, Route Manager and Managing Director.
Since 2008, Port of Ystad has strengthened its position as Sweden's third largest ferry passenger port. The volumes still increase with new records during the last years, and the port has undergone a major development as two new ferry berths, for vessels up to 240 meters, were built ready for service in January 2021, an investment of more than 100 million euro securing the future port operations.

Björn Boström
CEO at Port of Ystad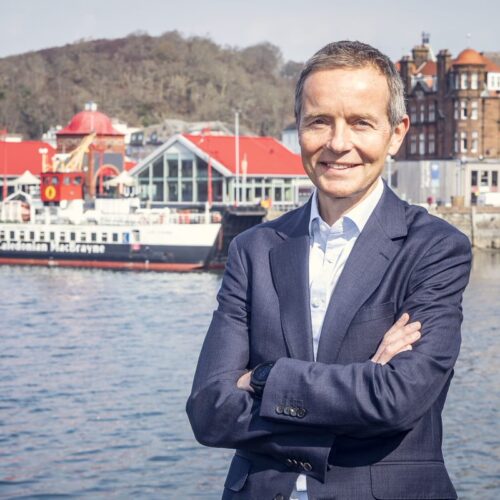 Robbie Drummond is the Chief Executive of CalMac Ferries, a customer focused ferry and port operation business with revenues of £300m and 1,800 employees. CalMac Ferries run 35 ferries across the West Coast of Scotland, carrying 6 million passengers annually, 1 million cars and 1 million freight metres, and running on average 500 sailings per day.
Robbie has a keen interest in supporting local business. He is on the Board of Scottish Council for Development and Industry (SCDI) and is Chair of Stramash, an outdoor nursery enterprise. He also sits on Operator's Committee for Interferry.

Robbie Drummond
CEO of Calmac Ferries Limited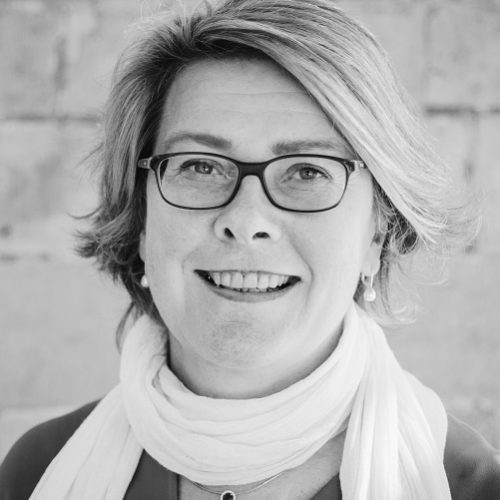 Secretary General of the European Sea Ports Organisation (ESPO) since 1/08/2013. Before taking up this function, Isabelle has been working as Director of the European Federation of Inland Ports (EFIP) and Senior Advisor of ESPO for four years.
She studied Law (University of Namur and KULeuven) and European Law (UCL Louvain). Before joining EFIP, she worked in EU Public Affairs for almost 20 years. After a short period at the European Commission (DG Agriculture), she worked in an EU Public Affairs consultancy. In 1994 she started working in the European Parliament, as a political assistant and bBetween 1999 and 2009 she was the political assistant of Dirk Sterckx, where she was mainly active in transport and port-related fields. She is co-author of the handbook "Zo Werkt Europa" (1st edition 2007, 2nd edition 2010).
Isabelle Ryckbost
Secretary General of the European Sea Ports Organisation (ESPO)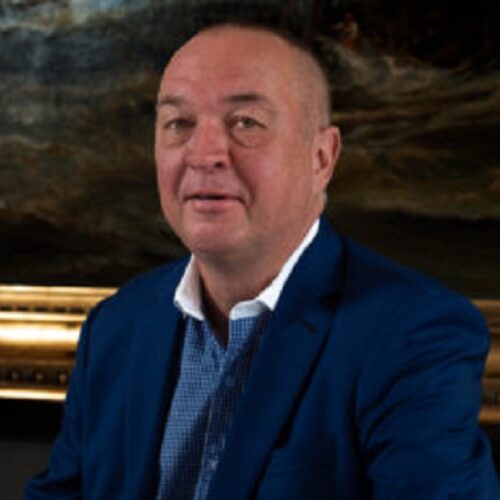 Finn Wollesen has salt water in his veins. He started sailing on J. Lauritzen Reefer vessels and on their famous NELLA DAN, sailing expedition voyages in Antarctica. Finn then trained as a mechanical engineer in Denmark, which led to a design position with the HVAC equipment supplier Novenco, working on projects for the international maritime market.
Finn has been stationed in numerous countries, including Spain, Singapore, and Italy. After the Italian posting, Finn and a colleague started their own marine design and consultancy, Marine Technologies.
In 2003, this was merged with one of the Danish marine industry's most renowned and respected companies, 1937-founded KNUD E. HANSEN. Finn became Managing Director of the merged group and since then the well-travelled, "old sailor" has thrived in the company's very international atmosphere.

Finn Wollesen
Managing Director KNUD E. HANSEN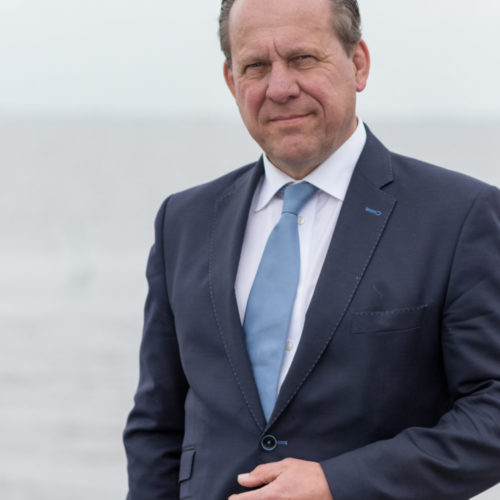 Ger van Lang is Managing Director of Wagenborg Passenger Services. Responsible for this division of Royal Wagenborg Group from The Netherlands, he leads the ferry services to the Dutch islands Ameland and Schiermonnikoog. He has been working on the development of several new ferry services around the world.
Prior to joining Wagenborg, Ger van Langen was Director Nautical Department for the Province of Zee-land. In this capacity, he was responsible for ferry services across the Western Scheldt Estuary. He has also served a decade as sr. navigation officer on several cruiselines and has over 30 yrs of managerial experience in the cruise and ferry sector.
Van Langen holds a Master Mariner's degree from the Merchant Marine Academy in Flushing and a Bachelor's degree in Business Administration. He has been consultant for the Dutch government for vari-ous ferry projects in the Netherlands. Ger sits on a range of consultive bodies on tourism and leisure at provincial and national levels he is also Secretary of the National Education Body for Ferry Crew``

Ger van Langen
Managing director Wagenborg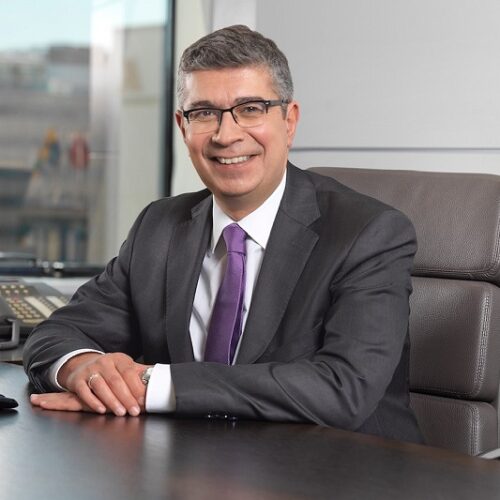 Spiros Paschalis is the CEO and an Executive member of the Board of Directors of Attica Group, a leading maritime group based in Greece that operates 32 vessels in the Greek domestic market and on the Greece-Italy routes through the brands of SUPERFAST FERRIES, BLUE STAR FERRIES and HELLENIC SEAWAYS. He is also the General Manager of AFRICA MOROCCO LINK (AML) operating since June 2016 connecting Morocco and Spain.
He is the Vice President of the Greek Passenger Shipping Association (SEEN) participating as an elected member of the BoD since 2009. In February 2014, he was elected as a member of the Hellenic Chamber of Shipping representing the Passenger Shipping sector.
Being part of the passenger shipping industry as from 1996, he has a 23 year experience in this sector holding previously the position of Authorized Director and CEO of the well – recognized brands BLUE STAR FERRIES and SUPERFAST FERRIES respectively.
He has a Bachelor of Science in Business Administration from the American College of Greece and he further extended his financial educational background in London where he graduated from Cass Business School (City University) holding an MBA degree in Finance.
Spiros Paschalis
CEO Attica Group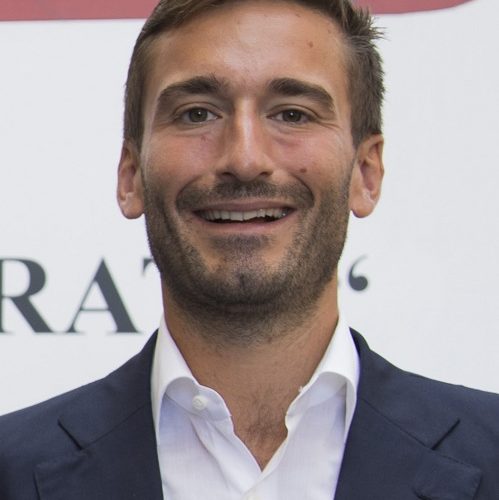 Mr. Achille Onorato, the eldest son of Vincenzo Onorato, represents a fifth generation ship – owner. He graduated in Business Administration at Bocconi University in Milan. He later received his Master always Bocconi in Logistics and Transport Infrastructure. Even before his degree, he already participates actively in the business of the company, working on board of the ship fleet of the family alternately to studies from the age of 13 years old until the end of university, spending on board a total of more than 3 years. He then later started to work in the commercial area of the group and then became the Hospitality and on Board Services Director of the company Moby SpA.
On January 2012 he became the CEO of the company Toremar, first public shipping company that was privatized in Italy, achieving a radical revolution and innovation of the company. Mr. Achille Onorato has served as a member of the Board of Directors of Moby and Tirrenia – CIN since 2015 and he has also served as the sole director of both companies from its formation until its conversation into a joint stock company and the subsequent appointment of the Board of Directors.
On July 2015 Mr. Achille Onorato has become the Vice Executive Chairman of Moby SpA and subsequently on April, 2016 he became the Chief Executive Officer and in the same time he still keeps the position of Vice Executive Chairman of the company. In addition to the Ship - owner's family tradition, just like his father, he has also the passion for sailing on regattas.
Summary of Current Position in the Company:
* Moby CEO and Vice Executive Chairman
* Member of the BoD of Tirrenia – CIN
* Executive Member of the BoD of Toremar
* BoD Member of San Cataldo
* Chairman of Agemar and Renzo Conti sr
Achille Onorato
CEO of Moby Line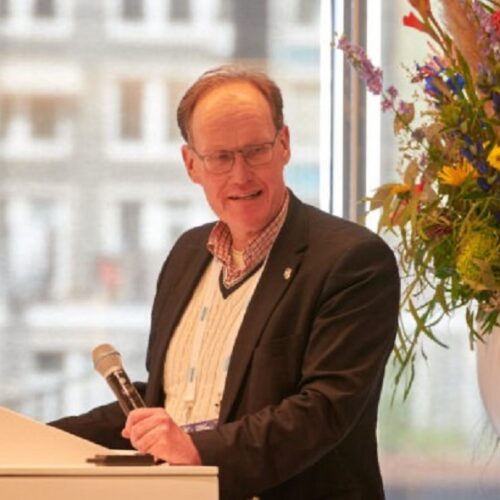 Dan Mikkola
Born 1965
Three children aged 22, 16 and 13
Master of economics Åbo Akademi, Turku 1990
Managing director Godby Shipping since 2000
Board member/chairman football club IFK Mariehamn since 2012
Dan Mikkola
CEO Godby Shipping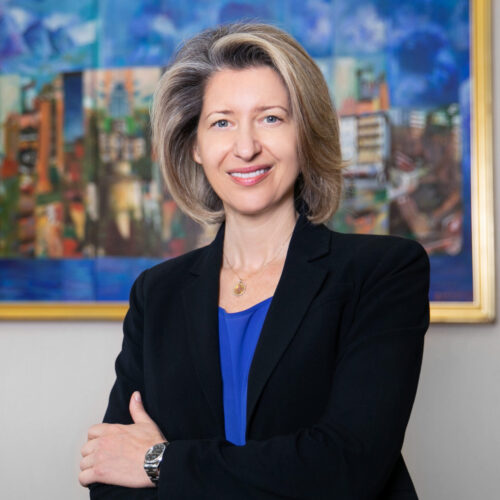 Theodora Riga is the Chief Commercial Officer & Director of Strategic Communications of ThPA S.A., a Member of the Board of Directors of MedCruise (Association of Mediterranean Cruise Ports), Member of the Board of Directors of Thessaloniki Tourism Organization and the Hellenic Chamber of Shipping Representative on the Hellenic Government's National Cruise Committee.
Born in 1973 in the USA, she holds an MBA in Business Administration and has held senior managerial positions in port, shipping and financial services companies over the last 20 years, a member of the National Cruise Committee and a Board Member of a shipping company listed on the Athens Stock Exchange, as Commercial Director and as Management Consultant on Strategic Development, Sales, Marketing and Communication in the largest shipping companies in Greece, providing communication support to the Association of Shipping Companies.

Theodora Riga
Chief Commercial Officer & Director of Strategic Communications
ThPA S.A. – Port of Thessaloniki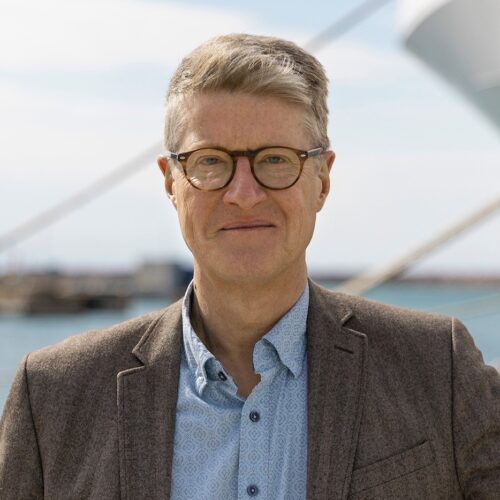 Gotland Tech Development AB
+46 72 509 18 10
christer.bruzelius@gotlandtechdevelopment.se
"As a senior partner with Gotland Tech Development, Christer drives innovation in shipping, enabling the industry to become more sustainable by advancing the technical solutions of tomorrow. Gotland Tech Development was launched in 2021 by Rederi Gotland to drive technical development by building partnerships with leading maritime companies. Christer Bruzelius has more than 20 years of experience in senior management positions, as CEO and MD, for shipping companies in Sweden, Finland, and Denmark. For 9 years, Christer was the CEO of Destination Gotland (part of the Rederi Gotland Group), which operates the RoPax ferry traffic between the island Gotland and mainland Sweden. During his time as a CEO, Christer led several initiatives to place the company at the forefront in sustainability, including adding two RoPax-ferries powered by natural gas and biogas to the fleet."
Christer Bruzelius
Senior Partner & Project Owner Gotland Tech development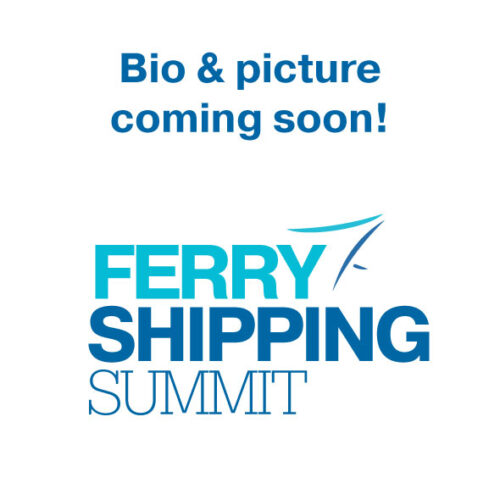 Bio Coming Soon
Desposina Gkikaki
CEO Port of Rafina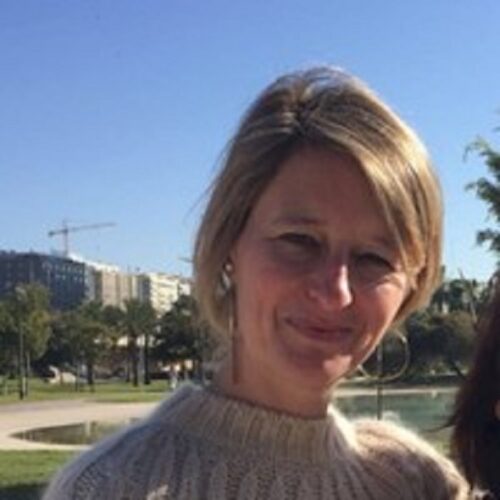 Lieve Duprez (°1972) obtained a Master's degree in Languages (Dutch,
French, English) at the Provinciale Hogeschool voor Vertalers en Tolken in
Ghent followed by a Postgraduate degree in Journalism at the Vlekho in
Brussels.
She began her carreer as Translator and Press Officer at the Embassy of
South Korea in Brussels.
In 1999 Lieve Duprez took up employement at the Port Authority of
Zeebrugge. First at the Public Relations department. In 2001 she rotated
within the company to the postition of Press Officer and Communications
Manager Business to Business.
As from the 1st of January 2020 she made the switch to the Commercial
department of the Port Authority in the position of Chief Officer Shortsea.
Lieve is First Point of Contact for all intra-European shipping lines and their
related markets.

Lieve Duprez
Shortsea Key Account Manager, Port of Antwerp Bruges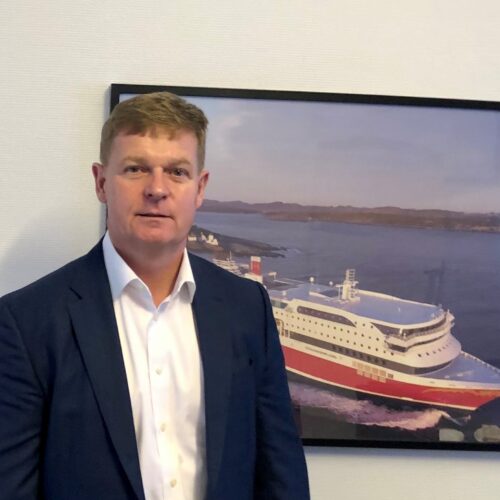 Brian Thorsted Hansen
CEO Fjord Lines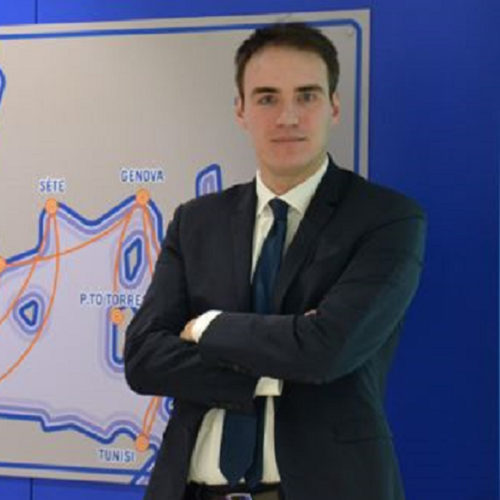 Bio Coming Soon
Matteo Della Valle
Pax Sales & Marketing Staff Director, GNV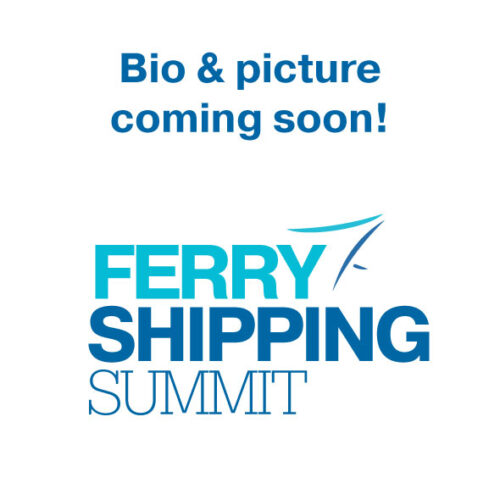 Coming Soon!
Stefan Sedersten
CEO Berg propulsion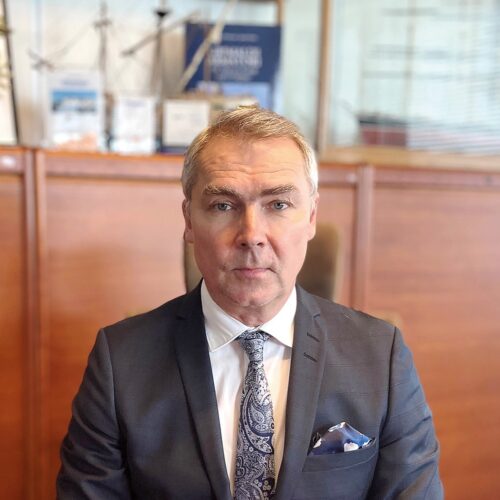 Tom Pippingsköld has served as the President and CEO of Finnlines since May 2022, leading the strategy and operations of the company with around 1,700 employees and a total revenue close to EUR 740 million. He has been working in Finnlines since 2013 and previously served as Vice President & Deputy CEO and Chief Financial Officer (CFO). He has been responsible for Finance, Legal, IT, HR and Communication. He has been a member of Finnlines Executive Committee since 2013.
Prior to joining Finnlines, Tom Pippingsköld worked in the energy sector, in project finance and in investment banking both in Finland and abroad. He has extensive experience in financial management, risk management, treasury operations, strategy implementation and business development.

Tom Pippingsköld
CEO Finnlines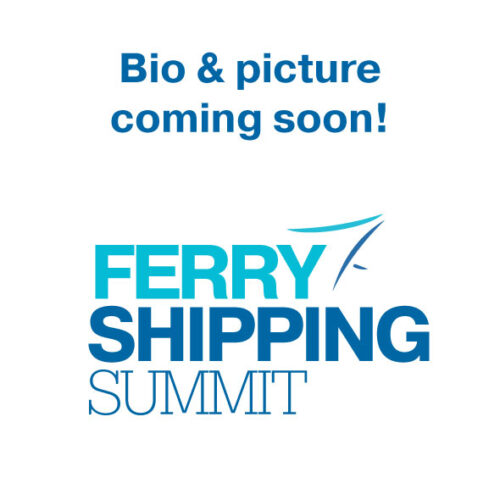 Glenn started his career within the retail industry working for leading brands in that sector and holding a variety of roles across the industry. Since joining Iarnród Éireann in 2001, Glenn's career has encompassed roles including Human Resources Manager, Head of Customer Relations, General Manager Rosslare Europort & Freight and to his current role Director of Commercial Business Units.
Glenn has led Rosslare Europort to become Ireland's number one port for direct Ro-Ro Pax services to Europe with a six-fold increase in ship calls from Ireland to the EU, an increase of overall freight by +50% cumulatively in the last two years and passenger travel now operating at +12% pre covid levels. Over the next 4 years Rosslare Europort will see the largest ever investment in the port's history of nearly €450M with the delivery of very significant infrastructure and digital projects including Irelands first National Offshore Renewable Hub.
Glenn also is leading the strategy and implementation plan for delivering Irelands National Rail Freight Strategy with significant investment in new infrastructure projects including; multiple strategic inland ports, reconnection of rail freight to the ports of Shannon Foynes, Cork and Rosslare , purchase of new rail freight rolling stock and double digit growth in rail freight services over the next 5-10 years.

Glenn Carr
Director, Commercial Business Units
Iarnród Éireann / Irish Rail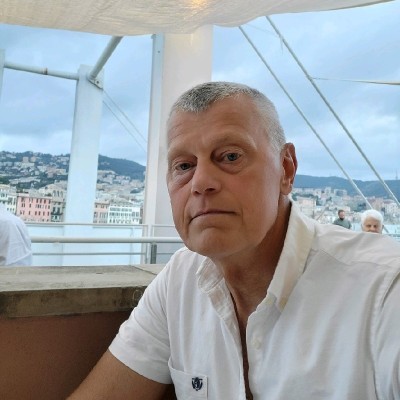 Senior sales director with executive-, strategic-, operative-, board-, biz dev- and sales experiences from maritime area, intermodal logistics, manufacturing industries, service providers and the Armed forces.
Have holistic mind and a great drive for implementing ideas and achieving goals. Quickly see patterns in external events and develop long-range explanatory perspectives. Able organizer of jobs and will carry them through. Independent with high standards of competence and performance.
Interested in: working globally in international organisations on management and board level with developing and implementing long term strategies and coordinating with operational management.
Specialities: Directing and managing through managers, Complex sales and Business Development, Organising and developing sales structures in large and SME corporations, Start-ups, Public procurement, Maritime classification, Risk, HAZMAT and security, Certification services within marine and industry, Supply chain, Demand chain, Military applications.
Anders Höfnell
Marine North Europe Area Business Manager, RINA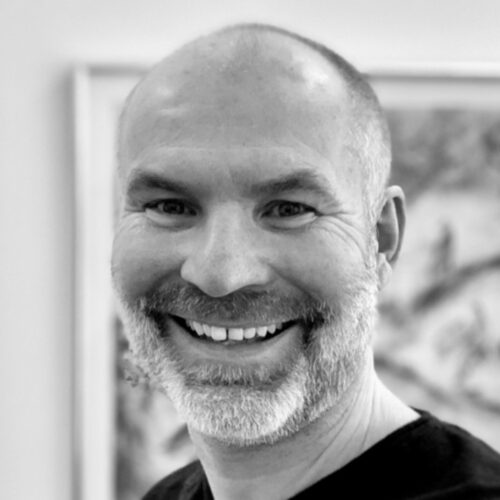 Lars Clausen 55, have 25 years of background with payment- and self-service solutions for a broad range of industries, incl. ferries, travel and ticketing. He holds a MSc. Economics and Business Administration and have held several top management positions within the automation and payment industries, incl. CEO Nets Denmark Merchant Services. Lars co-founded Logos Payment Solutions in 2011 based on a vision that self-service would evolve to be preferred by both customers and operators. Today Logos is 160 empowered employees, incl. +100 engineers and technicians.
Lars Clausen
CEO Logos Payment Solutions A/S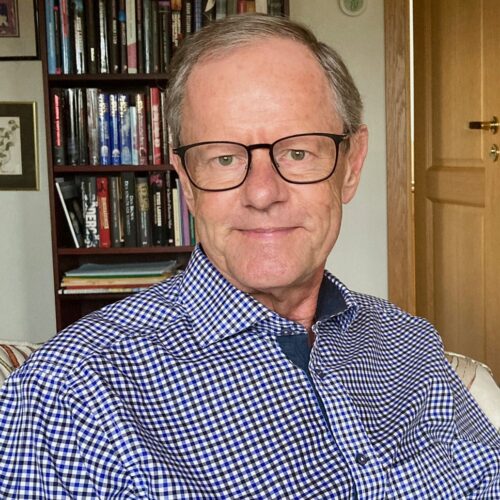 Hans Björkborg
Since 2010 I have my own consultant company mainly working with IT and digital matters on leadership level. My main assignment right now is to act as Senior advisor for Ferry Systems International in Gothenburg Sweden and then focused on the reservation system Lighthouse. Other main assignments since 2010 are advisor and project manager at DFDS, Managing Director for FerryGateway Association and Facilitator for Ferry CIO Forum. Before 2010 I was IT Director at Stena Line during 13 years. The history of working with the ferry industry goes back almost 30 years.
As a person I am open, engaged and very much enthusiastic with what I am doing and simply love to meet and hang out with people.
Best regards
Hans
Hans Björkborg
Senior Advisor
hans@ferrysystems.com / +46 704 830280
Hans Björkborg
Management consulting and digitalization for Lighthouse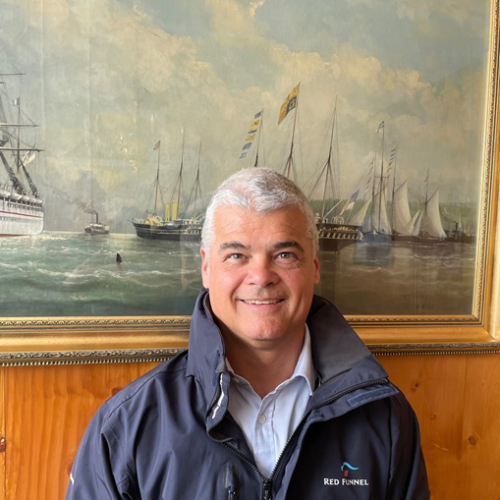 I started my sea career as a Deck Cadet with Ben line containerships, working my way up to Master with P&0 Ferries and Red Funnel Ferries. I moved into Fleet operations with Red Funnel Ferries as Marine superintendent in 2019 and was promoted to Head of Operations in November 2022
Stuart Tan
Head of Operations Red Funnel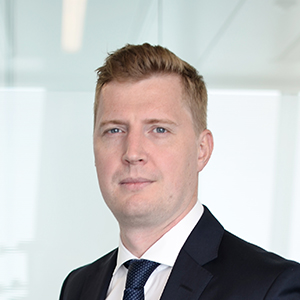 Mathieu Girardin joined DFDS in October 2022 and is Head of Ferry Division and member of the Executive Management Team. Before joining DFDS, Mathieu Girardin was Senior Vice President of CMA CGM Group and in charge of Short Sea Lines, based in Marseille, France. During his 10 years with CMA CGM Group, he held several senior positions in France and in Singapore, including CEO for Asia-Pacific region, Chief Trade Officer for APL, and Head of Group Operations. Before then, Mathieu Girardin was part of Management Consulting firms Accenture and then Rise Conseil, based in Paris. Mathieu Girardin is a French citizen, born 1982 and lives in Copenhagen with his family.
Mathieu Girardin
Executive Vice President for DFDS's Ferry Division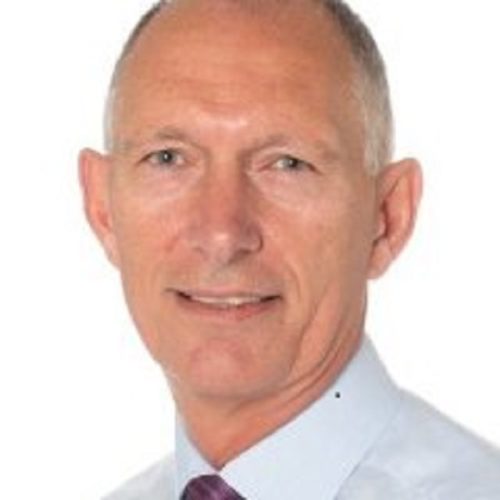 EVP Sales and part of the management team of Mantec International AB since 2004.
Build on the foundation of 20 years of line management experience in various companies, ranging from service companies, food processing, aqua culture, logistics, ware housing and search & selection Bent entered the consultancy world in 2000. First four years with an US based global consultancy firm focusing on operational excellence.
Having worked within management consultancy for more than 20 years – 15 of those with multiple assignments within the maritime business, Bent has developed a very broad network amongst top executives, as well as board members, in Northern Europe. This network combined with a relentless delivery of successful implementation programs in large and medium sized companies, is the foundation for the continued development of Mantec.

Bent Hansen
Partner & EVP Sales at
Mantec International AB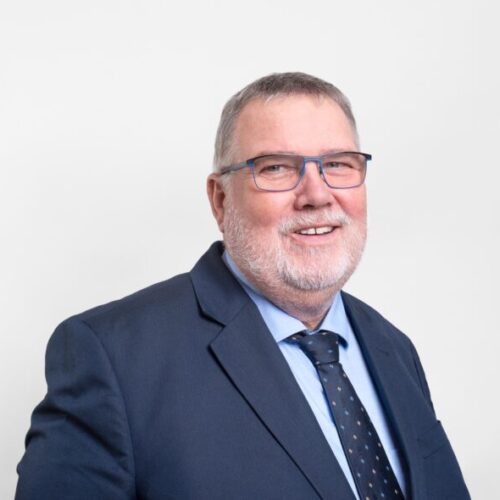 Ortwin Harms, born in 1958, has been the managing director of LHG since 1st
April 2021. In the management he is responsible for marketing and sales as
well as human resources. After studying nautical science and shipping, from
which Harms graduated with a degree in nautical engineering, he went to sea
for several years. He was then hired as a port inspector in a shipping office
which focused on forest product handling. In 1990 he joined the LHG and
initially held leading positions in the operational area, since 1998 as an
authorized signatory. Most recently, he was head of the sector marketing and
sales.
Ortwin Harms
Managing director of LHG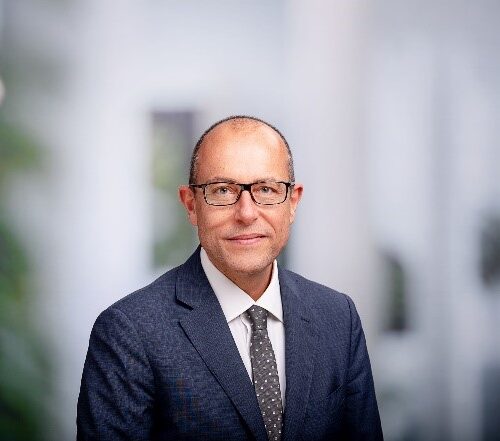 Education and Background
- Master's degree in Aeronautical Engineering
- Six Sigma Yellow Belt Professional
- Master in Business Administration
- A320Fam and MD80 training for technicians Expertise
Maintenance and Engineering airline processes
AMOS Competence Centre, Maintenance Planning, Base Maintenance and Logistics, Interactions between OPS and M&E systems and related processes
Electronic Technical Logbook, Project management and Change management, Project Experience, Liberty Lines Maintenance System adoption and OCC implementation ,AMOS Centre of Excellence for the Etihad Group, M&E process re-engineering and harmonization among the Etihad Group
Introduction of the Electronic Technical and Cabin Logbooks
Change management in organization and business processes for the following areas: AMOS Competence Centre, Maintenance Planning, Base Maintenance and Logistics

Stefano Conti
Director Consultant, Lufthansa Systems Airline Consulting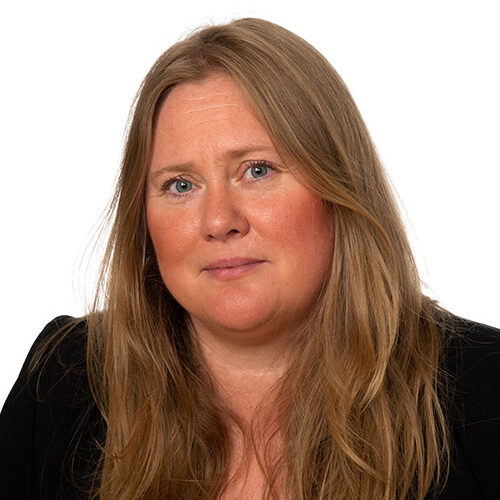 Randi Blidensol is the current Head of Projects at Adonis where she leads a team of highly skilled Project Managers to deliver the full scope of implementation and onboarding projects for our customers.
For the last 17 years, she has worked in the innovation, technology, and product sectors within the maritime industry. Her experience encompasses business development and establishing business start-ups as well as developing strategic partnerships. Randi has previously held management positions within the Wilhelmsen Group in Norway and later Inchcape Shipping Services in the UK.
With more than 20 years of international management experience in the maritime and technology sectors, she has been an invaluable asset to the Adonis Team since 2020.

Randi Blidensol
Head of Projects, Europe Adonis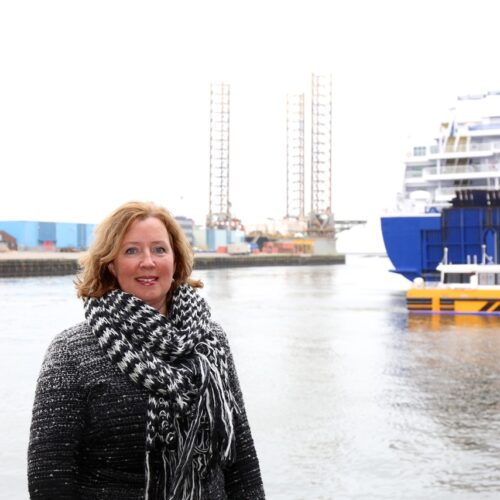 Karin Maat is since 2005 COO/CFO at Port of IJmuiden. She started as a financial specialist, first as a CPA and later in her career as due diligence specialist both at KPMG, with focus on real estate, shipyards, oil companies and shipping companies. At Port of IJmuiden she has broad commercial en operational experience with different users of the Port and (re) development in the Port.
In 2008 Port of IJmuiden has defined four pillars: leisure, food, energy and materials. Since 2008 Port of IJmuiden has strengthened its position in leisure (increase of ferry tonnage/number of passengers DFDS and number cruise calls) and remained the largest fishing hub in the Benelux. New activities started in 2006 in the energy cluster in Offshore Wind. Nowadays located in the Port are e.g. Eneco, Vattenfall, Vestas, Siemens, Deutsche Wind Technik and Crosswind. In recent years there is also an increase in logistics around offshore gas drilling. All pillars were reconfirmed in 2022.

Karin Maat
CFO, Port of Ijmuiden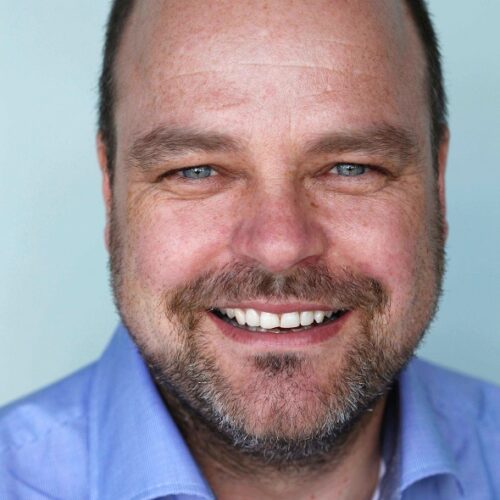 Chief Commercial Officer of OSK Group comprising OSK-ShipTech A/S and Steen Friis Design A/S – leading Danish marine consultancy group specialising in innovative ferry designs and ship interiors, maritime risk assessment and green propulsion technologies to name just a few.
Anders has served as Secretary General of Danish Society for Naval Architecture and Marine Engineering and has been recommended as fellow of the Royal Institute of Naval Architects in London. He spends the majority of his time advising shipowners on Fleet Strategy, concept development and technical advisory on tender processes and negotiation of newbuilding projects.
Anders holds a master's degree in Naval Architecture and Engineering from the Technical University of Denmark and is a specialist in the field of RoRo and RoPax ferries, innovative concept designs, passenger flow, and on-board experience economy.

Anders Ørgård
Anders Örgård COO, OSK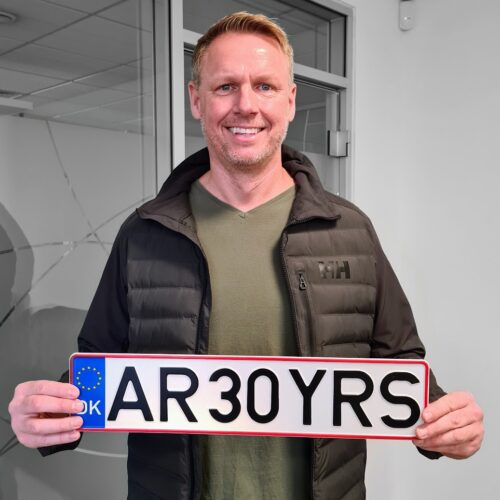 Alan Tofte serves as the Managing Partner at Adaptive Recognition Nordic A/S, where he leads the way in the company's Global SmartPort division.
Adaptive Recognition is highly regarded in the maritime industry for its cutting-edge work in designing, developing, and producing software and hardware firmly rooted in computer image processing technology.
For more than 30 years the company has been deeply committed to research and development, with a primary focus on optical character recognition technology (OCR) and image analytics, technologies of utmost relevance in the maritime sector.
During the recent years Adaptive Recognition has emerged as a trailblazer in SmartPort innovation.
The company's mission is to make a tangible impact on the maritime world by harnessing the power of artificial intelligence to enhance safety and sustainability. Their unique expertise is strategically applied to optimize port traffic management and elevate the precision of identity verification processes, ultimately contributing to a maritime environment that is both safer and more ecologically sustainable.

Alan Tofte
Managing Partner, Adaptive Recognition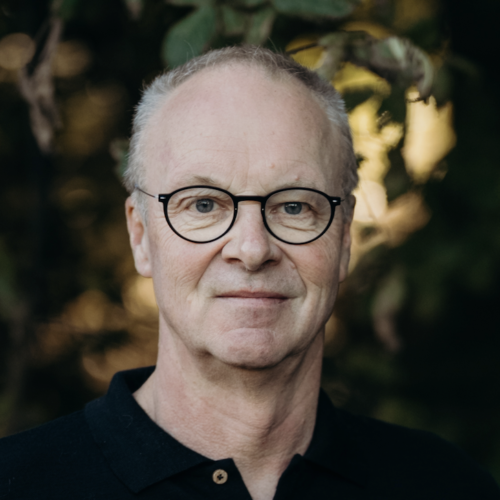 ``Blending experience with innovation for a safer, greener and efficient maritime future.``
Harnessing smart tech from sectors like smart cities, enforcement, and border control.
Developed pioneering systems for RoRo Ferry, Port Gates, Loading, and Terminal Management.
40 years sector experience from ship management, terminal operations, and as management consult.
Advisor for major international RoRo Ferry ports. Enhanced value, efficiency and cut costs in 80+ port operations globally.
Awarded; Leading Innovator in Ferry Port Automation 2023 – Europe

Per Søholt
CEO, AGICON ApS (speaker for Adaptive Recognition Nordic A/S)