Click on picture for more information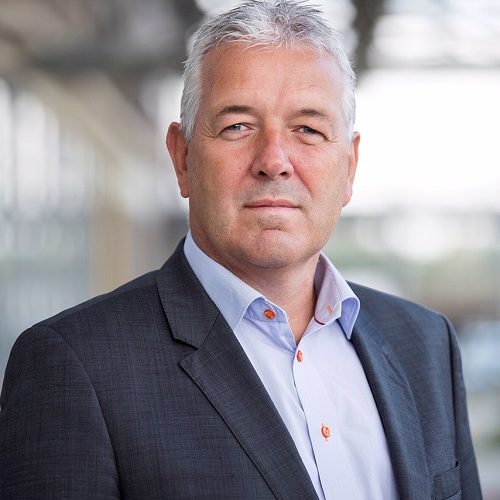 Cor Radings is a managing partner in MTI Network, the largest crisis media management network committed to serving the shipping, energy, offshore and transportation industries. After a career in news media Radings worked as a director of communications in the maritime industry before joining MTI Network in 2001. As a senior partner in the worldwide Network he provides reputation protection services advising clients in the field of strategic communications management during many high-profile emergencies in Europe, the US and Asia Pacific ranging from environmental issues to geopolitical events. Apart from providing the 24/7 media response services Radings is a senior trainer in the MTI Network program conducting training for all levels of management.
Cor Radings
Managing Partner, MTI Network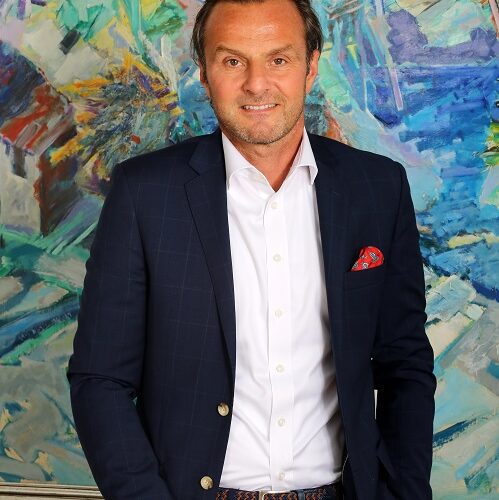 Lars Hoffmann, 47, has held many senior management positions in the shipping, logistic and oil trading sectors for various companies over the last twenty years. In 2017, Lars became managing director of DFDS Stevedoring A/S responsible for freight ferry operations and terminals in Denmark. In 2018 he joined the acquisition team responsible for acquiring U.N. Ro-Ro in Istanbul and is currently Vice President of the Business Unit of DFDS Business Unit Mediterranean.
Lars completed his education in 1991 at the Fredericia-Middelfart Commercial School and completed his shipping education at Julius Mortensen Shipping A/S in Denmark. Lars is married, has three boys and enjoys travelling, sports and skiing.

Lars Hoffmann
VP Business Unit of DFDS Business Unit Mediterranean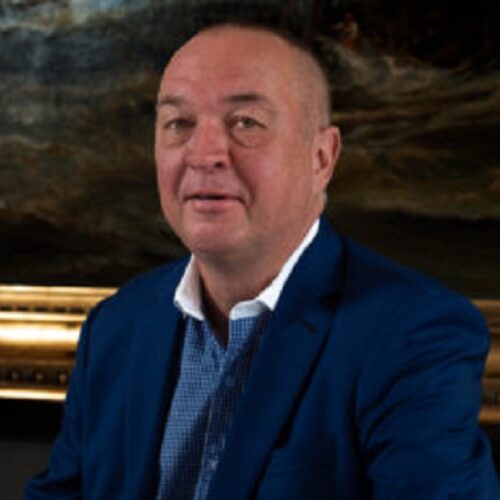 Finn Wollesen has salt water in his veins. He started sailing on J. Lauritzen Reefer vessels and on their famous NELLA DAN, sailing expedition voyages in Antarctica. Finn then trained as a mechanical engineer in Denmark, which led to a design position with the HVAC equipment supplier Novenco, working on projects for the international maritime market.
Finn has been stationed in numerous countries, including Spain, Singapore, and Italy. After the Italian posting, Finn and a colleague started their own marine design and consultancy, Marine Technologies.
In 2003, this was merged with one of the Danish marine industry's most renowned and respected companies, 1937-founded KNUD E. HANSEN. Finn became Managing Director of the merged group and since then the well-travelled, "old sailor" has thrived in the company's very international atmosphere.

Finn Wollesen
Managing Director KNUD E. HANSEN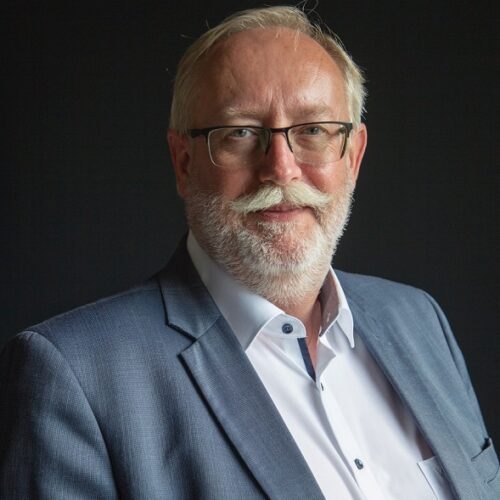 Björn Boström is since 2008 Managing Director at Port of Ystad. He has 35 years of experience in shipping in companies like Saga Line, DFDS, Lion Ferry, DSØ A/S (i.a. The Hydrofoils Copenhagen-Malmö), the domestic island ferry company Ven-Trafiken AB and now Port of Ystad. He has a broad experience of ferry operations and has worked as Sales Representative, Sales- and Marketing Manager, Route Manager and Managing Director.
Since 2008, Port of Ystad has strengthened its position as Sweden's third largest ferry passenger port. The volumes still increase with new records during the last years, and the port now undergoes a major development as two new ferry berths, for vessels up to 240 meters, are built ready for service January 2021.

Björn Boström
CEO at Port of Ystad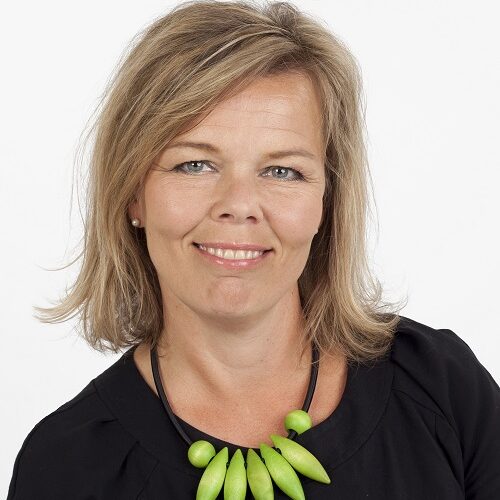 Senior Vice president (Corporate Communications, Landbased HR, Sustainability) of the listed company Viking Line Abp. She has a Master's Degree in International Marketing from Åbo Akademi University. Boijer-Svahnström works at the Head Office on the Aland islands and is a member of the Group Management.
She is Member of the Board, Swedish Shipowners' Association, Deputy member of the Board, Finnish Shipowners' Association, Member of the Board, Åland Chamber of Commerse, Member of the Board, Ålands Sjöfart r.f., Member, Communications Working Group of ECSA (The European Community Shipowners' Association) Member of the Communications Committee, Swedish Shipowners' Association, Chair of the Communications Committee, Finnish Shipowners' Association.

Johanna Boijer-Svahnström
SVP Corporate Communications, Landbased HR, Sustainability for Viking Line Abp
Per Ove Kviteberg co-founded Adonis in 1987 and has been instrumental in the company's emergence as the leading provider of HR, planning and payroll systems for the maritime industry, with a particular focus on the cruise sector and large passenger ferries.
In co-founding Adonis, Kviteberg saw the need among maritime organizations for more efficient ways of addressing their highly specific HR and operational challenges – from managing multinational workforces to simplifying MLC compliance.
Currently serving as Adonis's Sales Director, Kviteberg has held a variety of senior marketing and sales positions over the years, which has given him a unique perspective on industry developments, emerging trends, and the ever-changing needs of labor-intensive maritime organizations looking to leverage every edge in improving efficiencies and meeting their business goals.
Today, he's leading Adonis's efforts to meet growing market demand for web-based employee self service tools, allowing HR administrators and senior staff more time to attend to more strategic tasks and responsibilities.
Per Ove Kviteberg
CEO of Adonis AS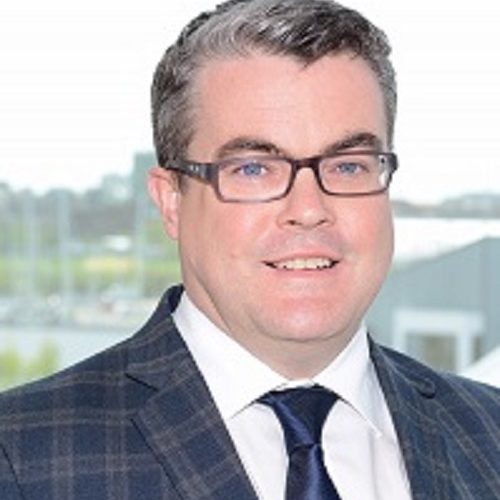 Alistair Eagles is CEO of Irish Sea operator Seatruck Ferries. Alistair's journey with Seatruck began in 1996 as part of a small start-up team which set up Seatruck Ferries, a freight only ferry company with its head office in Heysham England. Seatruck specialise in the shipment of unaccompanied freight trailers and has grown from a new entrant to a significant player on the Irish Sea moving more than 360,000 freight units per annum on 3 routes, representing a 20% market share.
With 10 freight ferries, including 8 newbuilding's, Seatruck is also active in the external charter market offering vessels on hire to other ferry operators in Northern Europe.
Alistair studied Transport Management and Planning at Loughborough University and prior to Seatruck was Sales and Commercial Manager for Merchant Ferries.
Seatruck is 100% owned by the Clipper Group based in Denmark.
Alistair Eagles
CEO of Irish Sea operator Seatruck Ferries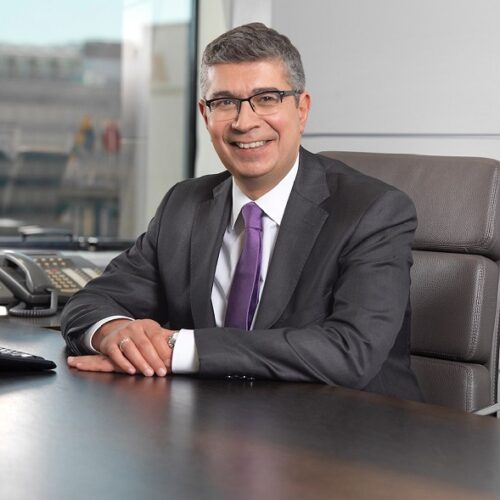 Spiros Paschalis is the CEO and an Executive member of the Board of Directors of Attica Group, a leading maritime group based in Greece that operates 32 vessels in the Greek domestic market and on the Greece-Italy routes through the brands of SUPERFAST FERRIES, BLUE STAR FERRIES and HELLENIC SEAWAYS. He is also the General Manager of AFRICA MOROCCO LINK (AML) operating since June 2016 connecting Morocco and Spain.
He is the Vice President of the Greek Passenger Shipping Association (SEEN) participating as an elected member of the BoD since 2009. In February 2014, he was elected as a member of the Hellenic Chamber of Shipping representing the Passenger Shipping sector.
Being part of the passenger shipping industry as from 1996, he has a 23 year experience in this sector holding previously the position of Authorized Director and CEO of the well – recognized brands BLUE STAR FERRIES and SUPERFAST FERRIES respectively.
He has a Bachelor of Science in Business Administration from the American College of Greece and he further extended his financial educational background in London where he graduated from Cass Business School (City University) holding an MBA degree in Finance.
Spiros Paschalis
CEO Attica Group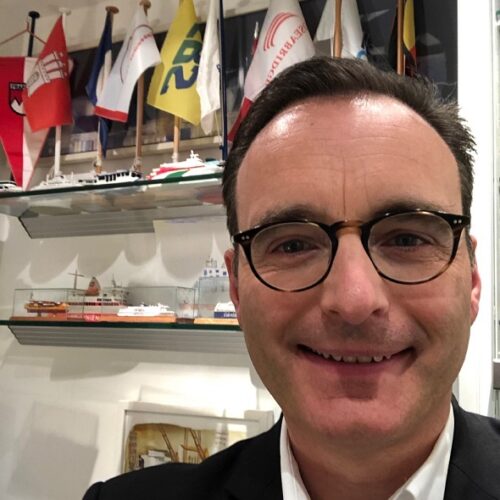 Jan Philip Eckmann is over 25 years active as journalist and moderator in the European Ferry and RoRo shipping industry. Founder of RoPax magazine and in cooperation with Wilhelm Borchert GmbH organizer of RoPax workshops. Moderator for the German Ferry Shipping and Tourism Association (VFF).
He started his career in ferry shipping as a booking agent for TT Line and Euroway and Silja Line. After study time he was sales director for a leading forwarding company in the Scandinavian and Continental trade. He was over five years responsible for new business and services of the German FRS Group.
Currently Philip works additional as key account manager for intralogistic solutions and automated vehicles.
He has a bachelor in Business Adminstration and Bachelor Professional of Transport Management. He is member of the Hamburg Chamber of Commerce and the Eastern Europe Committee.
Jan Philip Eckmann
Ferry Journalist and Consultant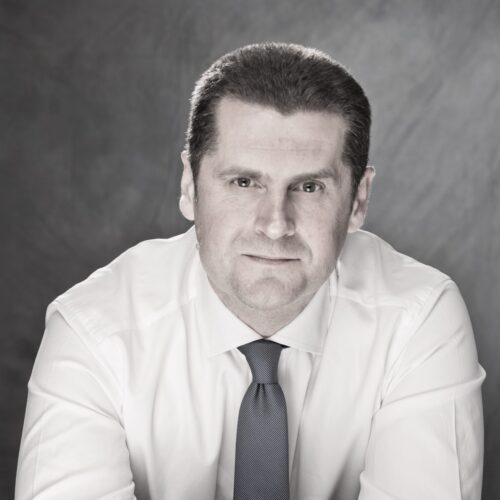 Michael Mavropoulos is the CEO of Liknoss Group, a leading technology company in the Travel & Tourism sector and member of the North Star Group. He is a highly accomplished executive with over 25 years of global leadership in Logistics and Tourism sectors, in multinationals such as TUI, Hilton and UPS. His most recent position was Regional Director East Mediterranean of TUI Destination Experiences, a position held since April 2015, with responsibility for 13 countries including Greece, Cyprus, Malta, Turkey, Italy, Croatia, Bulgaria, Egypt, United Arab Emirates, Jordan, Oman, Israel as well as Iceland and Lapland. He started his career in 1988 at the hotel group Hilton, and held the position of Sales Manager in Athens and later in the United Arab Emirates. In 1996 he joined UPS in the Transportation and Logistics sector, where he held various international leadership roles in Saudi Arabia, Belgium, USA and lately in Greece from the position of Managing Director for Greece and Balkans. He returned to Tourism by taking up the reins of TUI Hellas in June 2012. Since then, he is actively participating in industry initiatives of promoting Greek Tourism and has served as a board member of the Greek Tourism Confederation (SETE). He holds a degree in Tourism Business Administration and an MBA from the University οf Louisville, USA.
Michael Mavropoulus
CEO Liknoss Group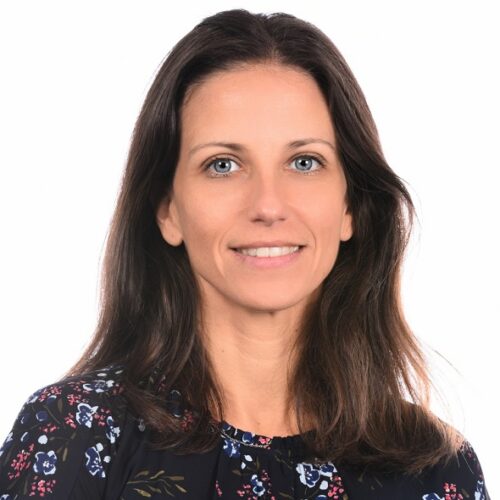 Ariadne Psimara is New Business Development Manager in Attica Group, a leading maritime group based in Greece. Attica Group operates 31 vessels in the Greek domestic market, on the Greece-Italy and Morocco – Spain routes, through the brands of SUPERFAST FERRIES, BLUE STAR FERRIES, HELLENIC SEAWAYS and AFRICA MOROCCO LINKS. Ariadne has a long-standing career in Attica Group for more than 20 years. She holds an MBA degree and she is specialized in Marketing and Communications, having a demonstrated experience as a Marketing Manager in the International Lines of the Group for several year
Ariadne Psimara
New Business Development Manager, Attica Group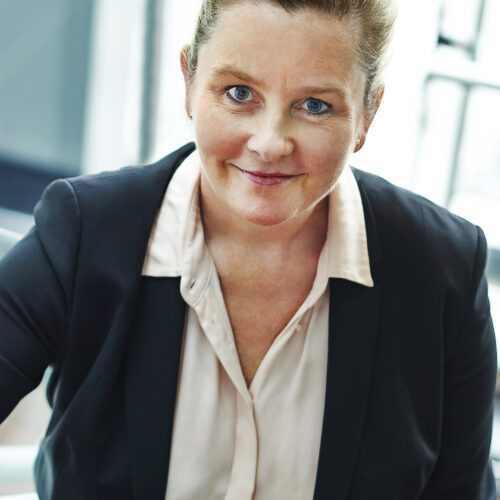 Head of Corporate Communications Anette Ustrup Svendsen joined Scandlines in 2011. Based in Copenhagen, she is overall responsible for internal and external communications in Germany and Denmark.
Anette came from a position as Commercial and Communication Manager for A.P. Moller – Maersk being responsible for developing and driving the global communication strategy and KPI process, global/local communication plans and performance management.
Prior to this, Anette held various positions in the United Kingdom and Germany. Anette has extensive experiences with internal and external communications as well as with crisis communications to always stay in control and own the story and defend the positive company brand and its values for example as pioneer within green ferry operation.
Anette Ustrup Svendsen was born in 1968, married with one child. She is of Danish nationality and holds two master's degrees in International Trade and
Business Communication from Copenhagen Business School.
Anette Ustrup Svendsen
Head of Corporate Communications Scandlines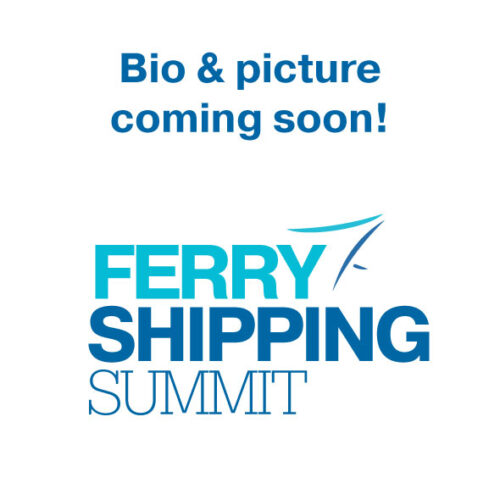 Bio is coming soon!
Christin Schmidt
Nordic Managers Booking.com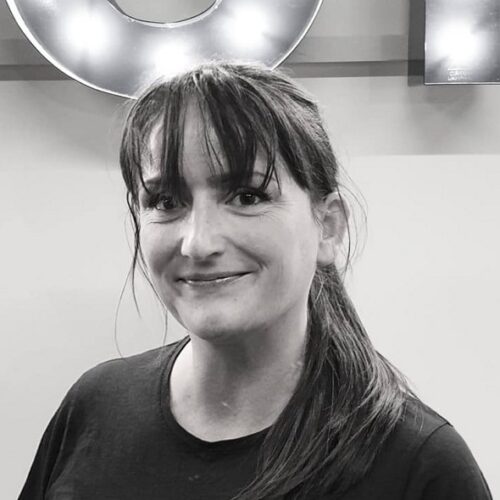 Bio is coming soon!
Christina Jacobsen
Area Manager Partner Services Booking.com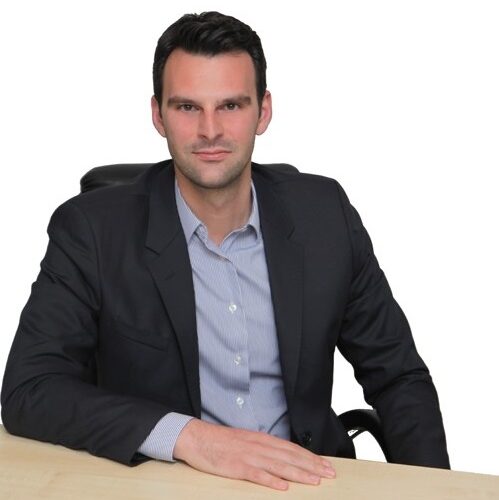 Athanasios Porfyris is CEO of Igoumenitsa Port Authority S.A., since Octomber 2019. Igoumenitsa Port is a major hub in the Adriatic Sea Region, geographically is the closest sea connection from Greece to Italy and an important link for passenger and freight flows for Western Europe via the Orient - East Med TEN-T Corridor.
Mr. Porfyris is a Civil Engineer in the field of design and construction of infrastructure projects, renewable energy projects and especially photovoltaic systems and sustainable development activities.
Athanasios Porfyris
CEO of Igoumenitsa Port Authority S.A.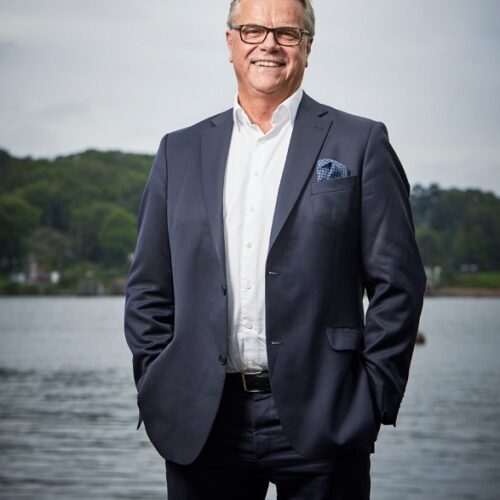 Ragnar Johansson, Managing Director Swedish Orient Line AB and WALLENIUS SOL AB
Age: 58 years
Family: Married to Anette for thirty years. Two children, Daniel and Anna.
Leisure time: Is preferably devoted to being in Mollösund and the surrounding area, ideally on the water.
Background: Born and raisedin Mollösund on the Swedish westcoast. Went to sea at the age of 17, studied to sea captain and graduated in 1986. Worked as a mate for a number of years.
Responsible for the construction of new port facilities for Stena Line in 1994 and then responsible for all ports and terminals in Stena Line's Scandinavian ports.
Continued as Route Director for several of Stena Line's lines between 1998 and 2008 before becoming head of Stena Line's Scandinavian Ship management.
In 2009 he became CEO of SOL North Europe Service and in 2014 group Managing Director of Svenska Orient Linien AB.
He has also been a member of the Swedish Shipowners' Association's board since 2010, and chairman from 2016 to 2019.
Ragnar Johansson
CEO Wallenius Sol Lines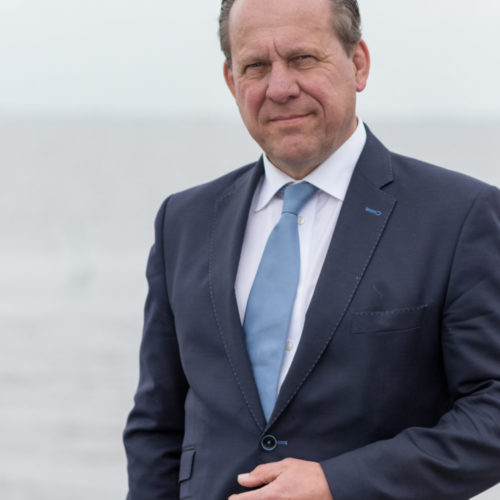 Ger van Lang is Managing Director of Wagenborg Passenger Services. Responsible for this division of Royal Wagenborg Group from The Netherlands, he leads the ferry services to the Dutch islands Ameland and Schiermonnikoog. He has been working on the development of several new ferry services around the world.
Prior to joining Wagenborg, Ger van Langen was Director Nautical Department for the Province of Zee-land. In this capacity, he was responsible for ferry services across the Western Scheldt Estuary. He has also served a decade as sr. navigation officer on several cruiselines and has over 30 yrs of managerial experience in the cruise and ferry sector.
Van Langen holds a Master Mariner's degree from the Merchant Marine Academy in Flushing and a Bachelor's degree in Business Administration. He has been consultant for the Dutch government for vari-ous ferry projects in the Netherlands. Ger sits on a range of consultive bodies on tourism and leisure at provincial and national levels he is also Secretary of the National Education Body for Ferry Crew
Ger van Langen
Managing Director Wagenborg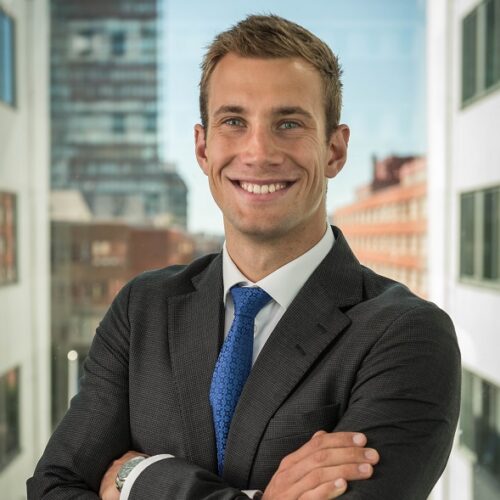 Nicklas Vedin is the Product Manager for Cavotec's MoorMaster™—the rope-free, automated mooring solution which has a 20-year track record of improving safety, reducing environmental impact, and substantially improving operational efficiency by cutting mooring times and reducing vessel motion.
In his role, Nicklas is responsible for bringing the best possible solution to each application and each customer, today and in the future. Nicklas has a background in international technology companies where he has engaged with top management on their most important challenges, from strategy through product development to operations. Nicklas has a Master of Science in Industrial Engineering and Management from Linköping University, Sweden.
Cavotec description:
Cavotec is a global engineering group that provides solutions that connect mobile equipment – such as ships or airplanes – to fixed infrastructure and utilities. In the Ports & Maritime industry, Cavotec offers innovative automation and electrification technologies such as automated mooring, shore power, crane electrification, and connection and charging systems.
As the global leader for many solutions, Cavotec supports its customers through the full product lifecycle, from new product development through operations to end of life.
In everything it does, Cavotec works to create a cleaner, safer, and more efficient world by providing tomorrow's solutions already today.
Nicklas Vedin
Product Manager for Cavotec's MoorMaster™

Trond Skodjevåg Bø has been working in the Norway-headquartered Ulstein Group for seven years, the past five as sales manager in their shipbuilding area in Ulstein Verft.
The company was established in 1917, and has activities in shipbuilding, ship design, systems and services. Trond's education is in finances and business administration.
Trond Skodjevåg Bø
Sales Manager ULSTEIN VERFT AS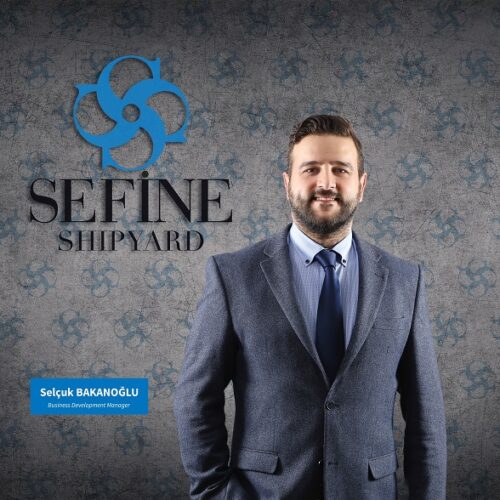 Mr. Selçuk Bakanoğlu is graduated from Istanbul Technical University in 2004. Having a master degree in Maitime Studies from ITU again, he has been working in shipbuilding industry since 2005, having a carrier both in commercial and military shipbuilding among some Turkish and German shipyards and design offices. Since 2014 he is working as the Business Development Manager of Sefine Shipyard, Turkey, which is a pioneer shipyard in Turkey in ferry new-building. He is fluent at speaking in English and German.
Selçuk Bakanoğlu
Business Development Manager of Sefine Shipyard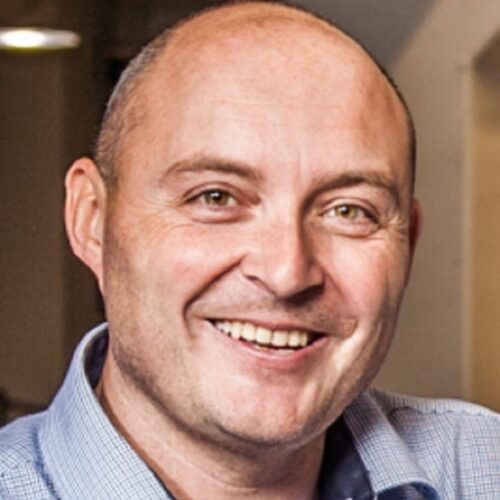 Stein Ruben graduated from the The Royal Norwegian Naval Accademy in 2001.
He has held various technical positions in the navy until 2007, when he started his career in Rolls-Royce Marine as VP Business Development. From 2007 his focus has been on environmental friendly propulsion solutions. Stein Ruben started in Norwegian Electric System in 2015, and has been part of the company's transformation towards being the world leading supplier of electric/hybrid propulsion systems.
Foto: Trude Brun Wilhelmsen

Stein Ruben Larsen
SVP Sales, Norwegian Electric Systems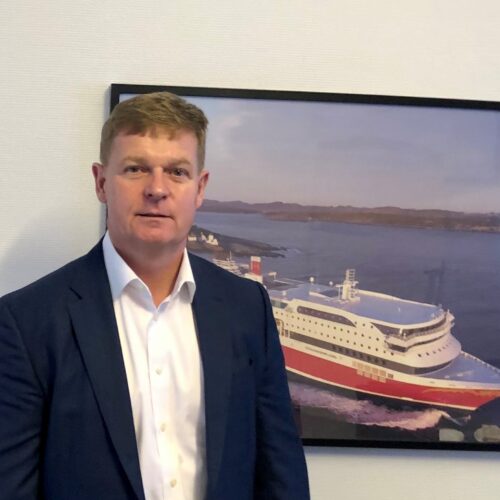 Brian Thorsted Hansen
CEO Fjord Lines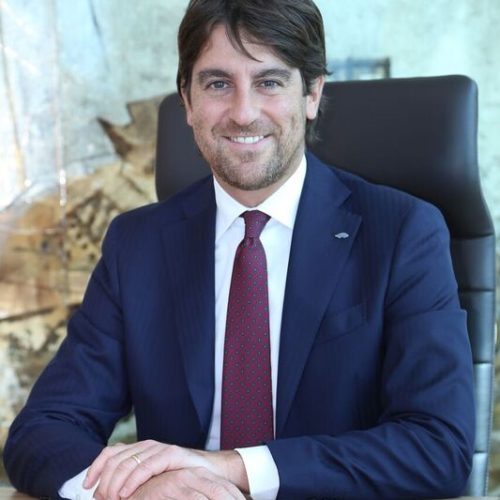 Coming Soon!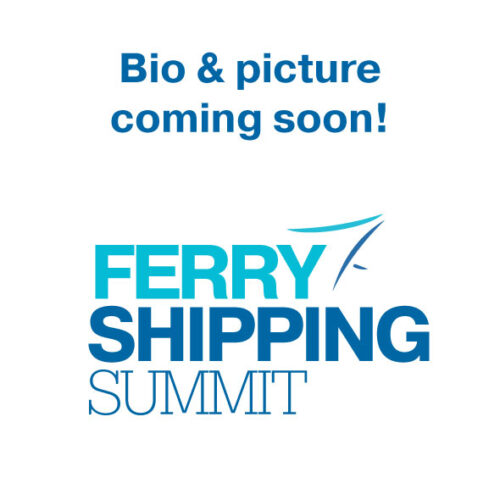 Coming Soon!
Harri Hanschmidt
Management board Dir. Tallink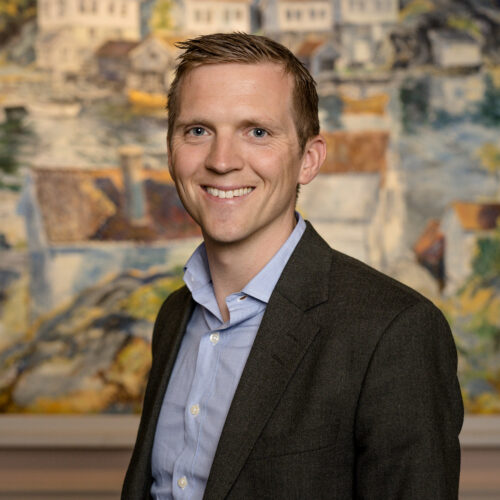 Mathias Bernander is the Chief Marketing Officer at the Port of Kristiansand. He has held that position since 2018. Prior to 2018 he served in the port as the Public Relations Manager.
The Port of Kristiansand is Norway's second largest ferry port, and offers 5 sailings per day to the Port of Hirtshals in Denmark. Bernander has been in charge of the new strategy plan for the port setting out an ambition to be Norway most modern and environmental friendly ferry port.
Bernander has also been a member of the Agder county council transport committee, deputy member of the Norwegian Parliament, board member of the regional public transportation company, AKT and member of the North Sea Commission transportation group. Today he holds elected positions as the chair of the committee for industry, climate and environment in the Agder country council, member of the European Policy Forum for the Norwegian government and as a delegate for the North Sea Commission general council.

Mathias Bernander
Chief Marketing Officer Port of Kristiansand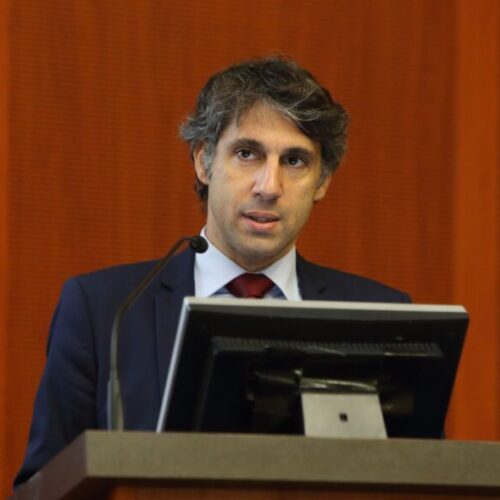 Paul Kyprianou
External Relations Manager
Grimaldi Group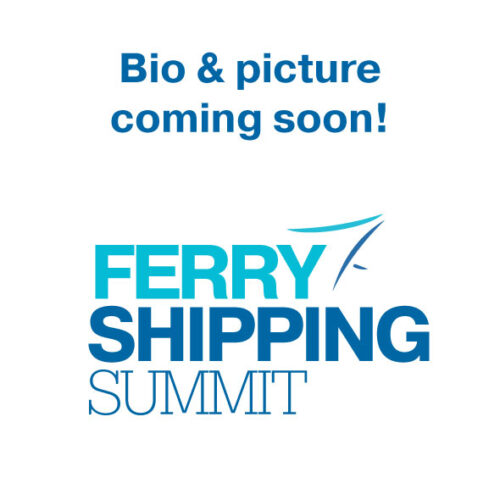 Coming soon
Frank Nieuwenhuis
CEO Econowind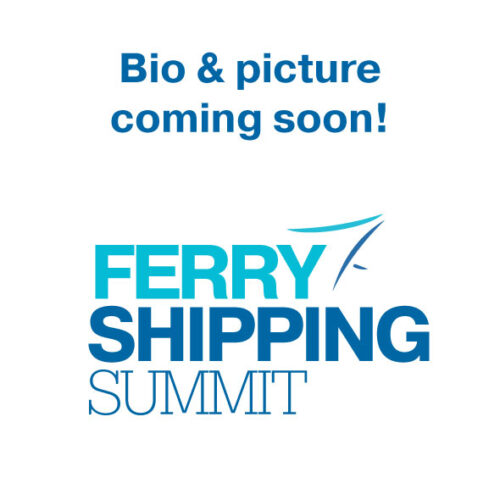 Coming soon
Christiaan Damsgaard
Head Naval Architect Knud E. Hansen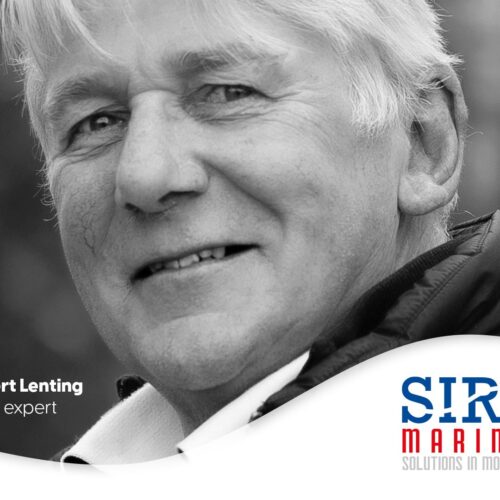 Titel van de presentatie:
A new Annex 13 of the CSS code: A level playing field for Weather Dependent Lashing in to RoPax / RoRo industry
Bio:
Albert was born in a seafaring family and spend much of his holidays on board his father's coaster on NW European trades
He attended the Nautical College and served as deck officer with Shell Tankers, Safmarine and Smit Lloyd
After his promotion to Master he served on Anchor Handling Tug /Suppliers and Diving support / Crane vessels in the offshore industry
In 1990 Albert started to work as Project Manager for Rockwater in Norway, a major Offshore Construction company and worked a variety of Marine Projects in the North Sea
A major project was the installation of the Snorre TLP in 300 meters waterdepth, offshore Norway in 1992
After this Albert worked for 8 years in the shipbuilding industry in the north of Holland as yard manager
In 2003 he founded his own company: Siri Marine.
The focus was all about monitoring vessel motions and cargo safety at sea
Since 2003 numerous project were carried out on board vessels and Weather Dependent Lashing on RoPax / RoRo vessels has become one of the main trademarks of Siri Marine
At present more than 90 RoPax / RoRo vessels are fitted out with Siri's motion monitoring systems and WDL procedures
Most WDL projects have been in the NW European waters (from Portugal/Spain to Norway / Sweden) Expansion into the Mediterranean area is now in progress with a major Italian RoPax operator as the starting client
Since January 1 of this year Siri Marine has been handed over to the next generation, but Albert is still around for some years to come in an advisory and consultancy role
Albert Lenting
WDL Expert, Siri Marine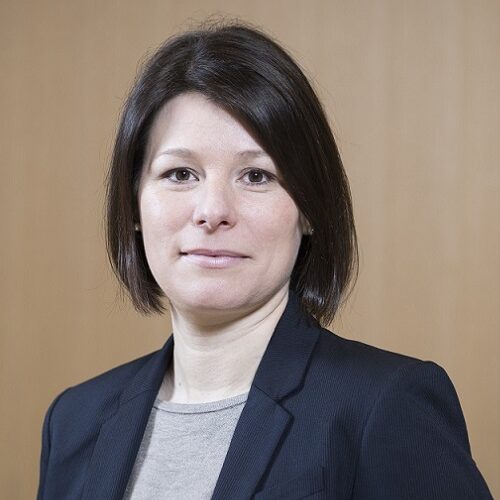 Tanja joined KfW in 2006 and held different positions in key sectors of KfW IPEX-Bank, the export and project financing arm of KfW.
KfW is wholly owned by the Federal Republic of Germany. KfW IPEX-Bank is a 100% subsidiary and one of the largest financiers of the Maritime Sector, with a current portfolio of ca. EUR 14bn. As one of the most experienced supporters of the maritime industry worldwide, the Maritime Industries department of KfW IPEX Bank provides financing for European vessel owners, newbuildings from European shipyards and vessels with a substantial part of European content - always with a focus on sustainable ship financing. Contributing to the development of transport infrastructure, KfW IPEX-Bank is also engaged in financings for seaports around the world.
Previously working in the business sectors Shipping, Ports and PPPs, Tanja joined the Maritime Industries department in 2010. In her many years of experience in ship financing, Tanja has been responsible for the customer relationships to numerous ferry companies around the globe. She is currently part of the acquisition and structuring team covering customers from Scandinavia and northern Europe.
Tanja holds a degree in economics from the Universities of Marburg and Giessen.

Tanja Georg
VP Maritime Industries, KfW IPEX-Bank GmbH, Frankfurt