Click on picture for more information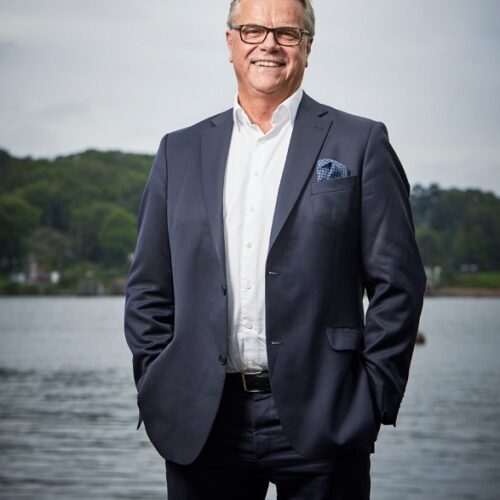 Name: Ragnar Johansson
Title: Managing Director WALLENIUS SOL AB
Age: 61 years
Family: Married to Anette for thirty years. Two children, Daniel and Anna.
Leisure time: Is preferably devoted to being in Mollösund and the surrounding area, ideally on the water.
Background: Born and raisedin Mollösund on the Swedish westcoast. Went to sea at
the age of 17, studied to sea captain and graduated in 1986.
Worked as a mate for a number of years.
Responsible for the construction of new port facilities for Stena Line in 1994 and then responsible for all ports and terminals
in Stena Line's Scandinavian ports.
Continued as Route Director for several of Stena Line's lines between 1998 and 2008
before becoming head of Stena Line's Scandinavian Ship management.
In 2009 he became CEO of SOL North Europe Service and in 2014 group Managing Director of Svenska Orient Linien AB until July 2021.
CEO of WALLENIUS SOL AB since April 2019.
He has also been a member of the Swedish Shipowners' Association's board since 2009, and chairman from 2016 to 2019.

Ragnar Johansson
CEO Wallenius Sol Lines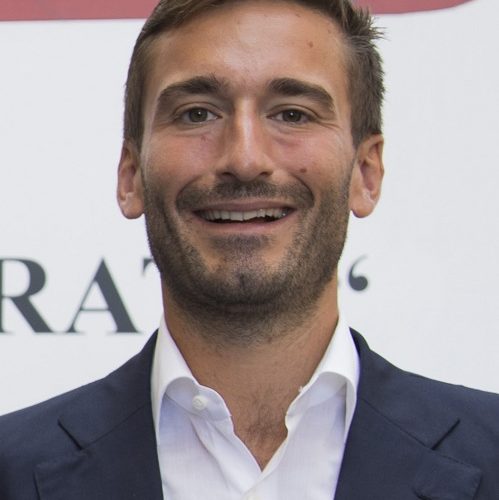 Mr. Achille Onorato, the eldest son of Vincenzo Onorato, represents a fifth generation ship – owner. He graduated in Business Administration at Bocconi University in Milan. He later received his Master always Bocconi in Logistics and Transport Infrastructure. Even before his degree, he already participates actively in the business of the company, working on board of the ship fleet of the family alternately to studies from the age of 13 years old until the end of university, spending on board a total of more than 3 years. He then later started to work in the commercial area of the group and then became the Hospitality and on Board Services Director of the company Moby SpA.
On January 2012 he became the CEO of the company Toremar, first public shipping company that was privatized in Italy, achieving a radical revolution and innovation of the company. Mr. Achille Onorato has served as a member of the Board of Directors of Moby and Tirrenia – CIN since 2015 and he has also served as the sole director of both companies from its formation until its conversation into a joint stock company and the subsequent appointment of the Board of Directors.
On July 2015 Mr. Achille Onorato has become the Vice Executive Chairman of Moby SpA and subsequently on April, 2016 he became the Chief Executive Officer and in the same time he still keeps the position of Vice Executive Chairman of the company. In addition to the Ship - owner's family tradition, just like his father, he has also the passion for sailing on regattas.
Summary of Current Position in the Company:
* Moby CEO and Vice Executive Chairman
* Member of the BoD of Tirrenia – CIN
* Executive Member of the BoD of Toremar
* BoD Member of San Cataldo
* Chairman of Agemar and Renzo Conti sr
Achille Onorato
CEO of Moby Line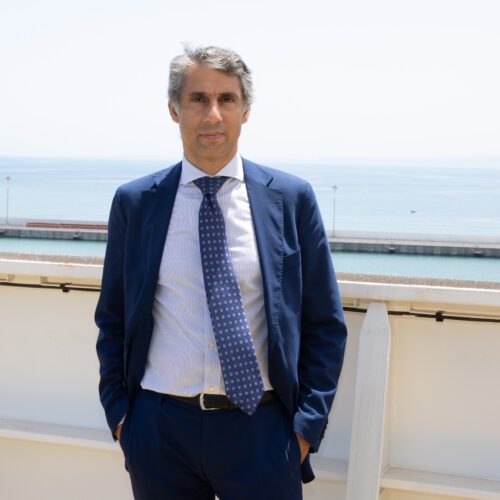 Paul Kyprianou has studied economics at the L.U.I.S.S. Guido Carlo University (Rome) and holds a Master's degree in Shipping, Trade & Finance (City University, London).
He entered the Grimaldi Group in 1995 by covering the position of Commercial Executive at the Group's offices in London.
In 1997 he was transferred to the Group's Headquarters in Naples as Area Manager for Greece and Cyprus. Since 2000 he also holds the position of External Relations Manager.
From 2005 to 2010 he was Managing Director of Grimaldi & Louis Dreyfus Lines which run a freight & passenger service between Civitavecchia (Italy) and Toulon (France).
He is a Board Member of various companies of the Grimaldi Group among which Scandinavian Auto Logistics (1999-2000), Grimaldi Belgium, Antwerp Euroterminal and Minoan Lines.
Paul Kyprianou represents the Grimaldi Group at various associations such as ECSA (European Community Shipowners' Associations), Interferry and he is at the Advisory Board of the Italian-Cypriot Chamber of Commerce.

Paul Kyprianou
Board Member of various companies of the Grimaldi Group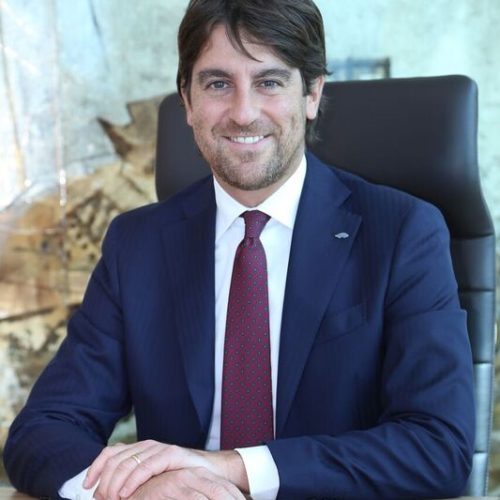 Matteo Catani became CEO of Grandi Navi Veloci (GNV) in 2016. Previously he served GNV in different positions, lastly as Director of Sales and Marketing.
Mr. Catani joined GNV in 2007 after previous experiences within the Danone Group a multinational company leader in the food-and-beverage Industry where he had held different business planning and financial controller related positions.
In GNV Mr. Catani has assumed roles of growing responsibility, ranging from finance to revenue management and business development, and then getting commercial and marketing executive responsibility.
Mr Catani is board member and treasurer of AssArmatori, Italian Association of Shipowners, where he coordinates the Short Sea Committee, and board member of FISE Uniport, Italian Association of Port Operators. He also serves different educational bodies and international associations related to the shipping sector.
Mr. Catani holds a bachelor's degree in Economics at The University of Genova and a Master in Business Administration (MBA) at the The University of Chicago Booth School of Business.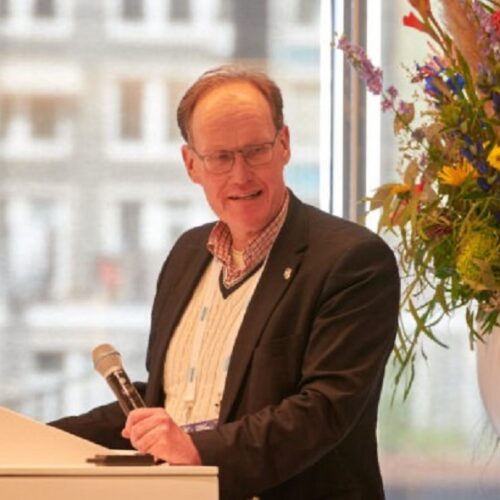 Dan Mikkola
Born 1965
Three children aged 22, 16 and 13
Master of economics Åbo Akademi, Turku 1990
Managing director Godby Shipping since 2000
Board member/chairman football club IFK Mariehamn since 2012
Dan Mikkola
CEO Godby Shipping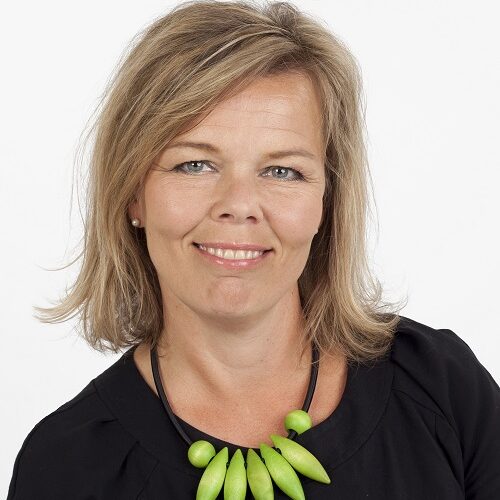 Senior Vice president (Corporate Communications, Landbased HR, Sustainability) of the listed company Viking Line Abp. She has a Master's Degree in International Marketing from Åbo Akademi University. Boijer-Svahnström works at the Head Office on the Aland islands and is a member of the Group Management.
She is Member of the Board, Swedish Shipowners' Association, Deputy member of the Board, Finnish Shipowners' Association, Member of the Board, Åland Chamber of Commerse, Member of the Board, Ålands Sjöfart r.f., Member, Communications Working Group of ECSA (The European Community Shipowners' Association) Member of the Communications Committee, Swedish Shipowners' Association, Chair of the Communications Committee, Finnish Shipowners' Association.

Johanna Boijer-Svahnström
SVP Corporate Communications, Landbased HR, Sustainability for Viking Line Abp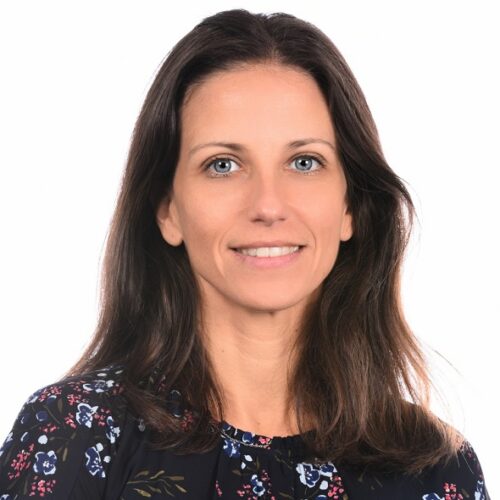 Ariadne Psimara is New Business Development Manager in Attica Group, a leading maritime group based in Greece. Attica Group operates 31 vessels in the Greek domestic market, on the Greece-Italy and Morocco – Spain routes, through the brands of SUPERFAST FERRIES, BLUE STAR FERRIES, HELLENIC SEAWAYS and AFRICA MOROCCO LINKS. Ariadne has a long-standing career in Attica Group for more than 20 years. She holds an MBA degree and she is specialized in Marketing and Communications, having a demonstrated experience as a Marketing Manager in the International Lines of the Group for several year
Ariadne Psimara
New Business Development Manager, Attica Group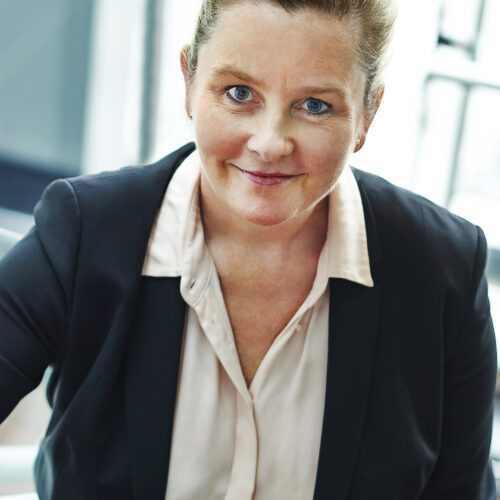 Head of Corporate Communications Anette Ustrup Svendsen joined Scandlines in 2011. Based in Copenhagen, she is overall responsible for internal and external communications in Germany and Denmark.
Anette came from a position as Commercial and Communication Manager for A.P. Moller – Maersk being responsible for developing and driving the global communication strategy and KPI process, global/local communication plans and performance management.
Prior to this, Anette held various positions in the United Kingdom and Germany. Anette has extensive experiences with internal and external communications as well as with crisis communications to always stay in control and own the story and defend the positive company brand and its values for example as pioneer within green ferry operation.
Anette Ustrup Svendsen was born in 1968, married with one child. She is of Danish nationality and holds two master's degrees in International Trade and
Business Communication from Copenhagen Business School.
Anette Ustrup Svendsen
Head of Corporate Communications Scandlines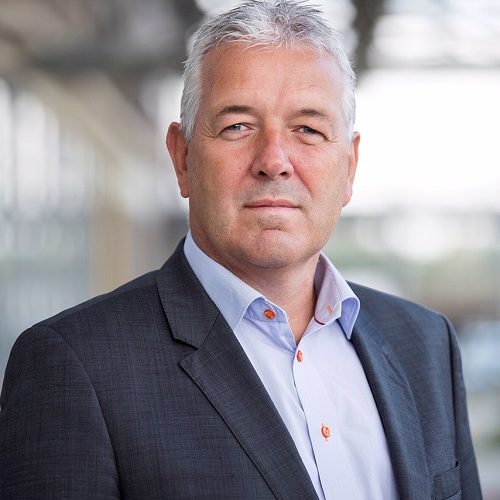 Cor Radings is a managing partner in MTI Network, the largest crisis media management network committed to serving the shipping, energy, offshore and transportation industries. After a career in news media Radings worked as a director of communications in the maritime industry before joining MTI Network in 2001. As a senior partner in the worldwide Network he provides reputation protection services advising clients in the field of strategic communications management during many high-profile emergencies in Europe, the US and Asia Pacific ranging from environmental issues to geopolitical events. Apart from providing the 24/7 media response services Radings is a senior trainer in the MTI Network program conducting training for all levels of management.
Cor Radings
Managing Partner, MTI Network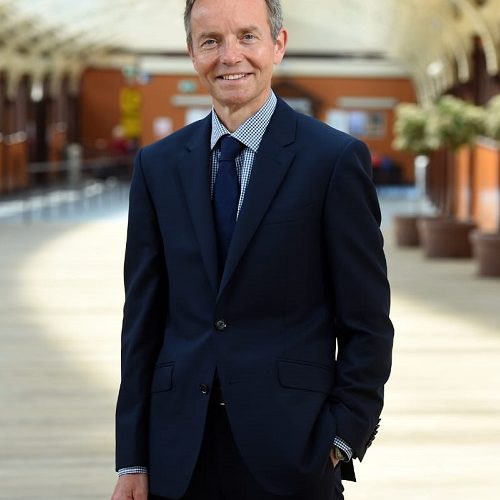 Robbie Drummond is Managing Director for CalMac Ferries Limited and Executive Board Director for the David MacBrayne Group, a customer focused and multiple award winning ferries and port operations business with 1,700 employees and revenues in excess of £210m.
Robbie has a keen interest in supporting business, particularly community based, and is Chair of Stramash (an outdoor social enterprise business) and he is a Member of the SCDI's Highlands and Islands Committee.

Robbie Drummond
CEO of Calmac Ferries Limited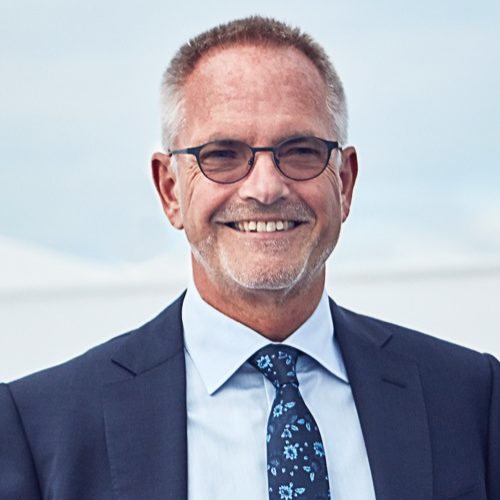 Peder Gellert Pedersen joined the DFDS Group in 1994 with responsibility for developing the group's Ro-Ro activities to and from the Baltic countries and Russia.
Today, as an Executive Vice President, Peder Gellert Pedersen leads the DFDS Group's Ferry Division, including Passenger Shipping and operation of Ro-Ro and Ro-Pax vessels in the Baltic Sea, the North Sea, the Channel and the Mediterranean Sea.
The shipping activities include both shipping routes and operations of large Ro-Ro terminals.
The Shipping Division employs approximately 10.600 people.
The DFDS A/S 2021 turnover: 17,9 mia
Peder Gellert Pedersen
EVP of DFDS Group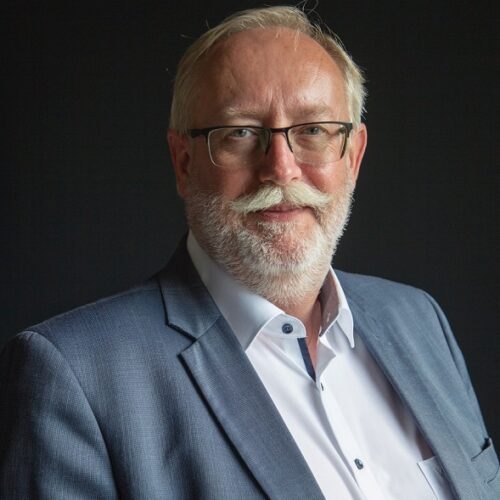 Björn Boström is since 2008 Managing Director at Port of Ystad. He has 38 years of experience in shipping in companies like Saga Line, DFDS, Lion Ferry, DSØ A/S (i.a. The Hydrofoils Copenhagen-Malmö), the domestic island ferry company Ven-Trafiken AB and now Port of Ystad. He has a broad experience of ferry operations and has worked as Sales Representative, Sales- and Marketing Manager, Route Manager and Managing Director.
Since 2008, Port of Ystad has strengthened its position as Sweden's third largest ferry passenger port. The volumes still increase with new records during the last years, and the port has undergone a major development as two new ferry berths, for vessels up to 240 meters, were built ready for service in January 2021, an investment of more than 100 million euro securing the future port operations.

Björn Boström
CEO at Port of Ystad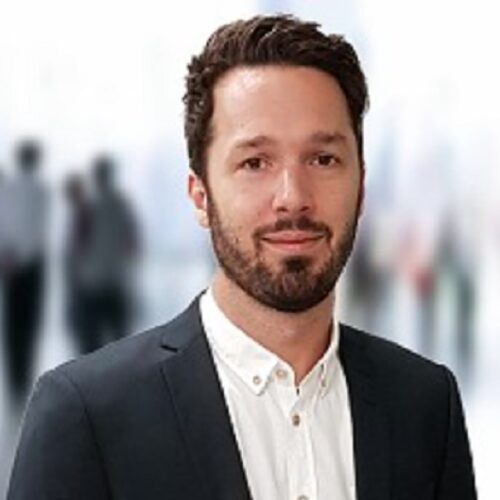 James Undén is the Lead Naval Architect at Kockumation, a Malmö-based company specializing in niche products revolving around their core knowledge in maritime software automation, acoustics and mechatronics. James's focus area at Kockumation is the development and modernization of the loading computer software LOADMASTER X5 which is currently installed on more than 5,000 vessels in the world shipping fleet. Part of this work is making sure the program is up to date with lates rules & regulations. A major project in recent years has been the development of the LOADMASTER X5 TYPE 4 compliant with Safe Return to Port (SRtP) regulations, which have been implemented following multiple serious incidents onboard passenger vessels. This advanced type of loading computer will assist the Captain and crew to make quicker, more reliable and fact-based decisions in an emergency situation.
James Undén
Lead Naval Architect at Kockumation
CEO of Seatruck Ferries Ltd, Alistair Eagles was part of a small start-up team that helped set up Seatruck Ferries a freight only ferry company operating on the Irish Sea. Seatruck specialise in the shipment of unaccompanied freight trailers and has grown from a new entrant to a significant player moving in excess of 7,000 freight units per week on 3 routes. Today Seatruck moves around 20% of the total roll on roll off freight traffic to Ireland and continues to grow. With a strong customer focus Seatruck has come through both COVID and BREXIT with strong financials. The Irish market has continued to switch away from accompanied shipments as logistics operators also look to reduce road milage, which provides them with significant enviomental and operational benefits. With 8 purpose built freight ferries, Seatruck is also active in the external charter market offering vessels on hire to other operators in Northern Europe. Seatruck is 100% owned by the Clipper Group based in Denmark.
Alistair Eagles
CEO Seatruck Ferries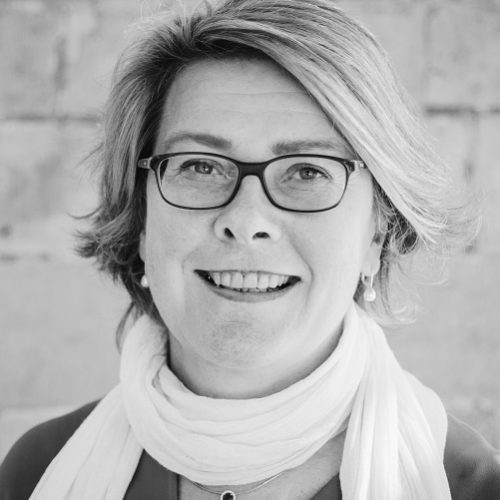 Secretary General of the European Sea Ports Organisation (ESPO) since 1/08/2013. Before taking up this function, Isabelle has been working as Director of the European Federation of Inland Ports (EFIP) and Senior Advisor of ESPO for four years.
She studied Law (University of Namur and KULeuven) and European Law (UCL Louvain). Before joining EFIP, she worked in EU Public Affairs for almost 20 years. After a short period at the European Commission (DG Agriculture), she worked in an EU Public Affairs consultancy. In 1994 she started working in the European Parliament, as a political assistant and bBetween 1999 and 2009 she was the political assistant of Dirk Sterckx, where she was mainly active in transport and port-related fields. She is co-author of the handbook "Zo Werkt Europa" (1st edition 2007, 2nd edition 2010).
Isabelle Ryckbost
Secretary General of the European Sea Ports Organisation (ESPO)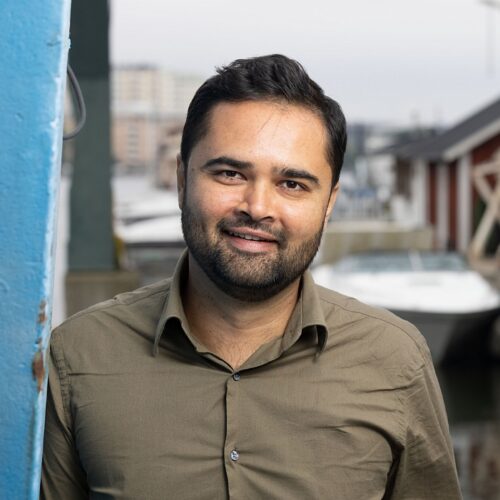 Coming soon!
Rakshith Sachitanand, PhD
Director for LTO and Fuel cell systems at Echandia Group AB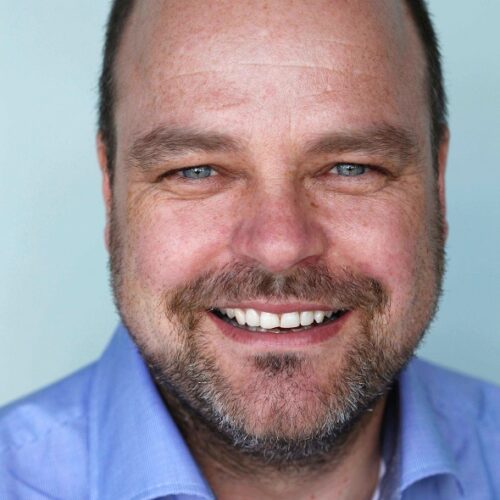 Chief Commercial Officer of OSK Group comprising OSK-ShipTech A/S and Steen Friis Design A/S – leading Danish marine consultancy group specialising in innovative ferry designs and ship interiors, maritime risk assessment and green propulsion technologies to name just a few.
Anders has served as Secretary General of Danish Society for Naval Architecture and Marine Engineering and has been recommended as fellow of the Royal Institute of Naval Architects in London. He spends the majority of his time advising shipowners on Fleet Strategy, concept development and technical advisory on tender processes and negotiation of newbuilding projects.
Anders holds a master's degree in Naval Architecture and Engineering from the Technical University of Denmark and is a specialist in the field of RoRo and RoPax ferries, innovative concept designs, passenger flow, and on-board experience economy.

Anders Ørgård
Owner OSK Group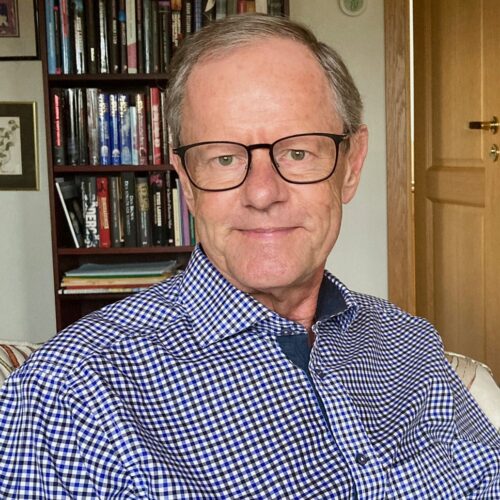 Following a long career within the ferry industry with companies like Stena Line (CIO) and DFDS (senior advisor) I have gained rich experience of how the ferry industry and their IT systems support, or do not support, the commercial business. In addition, my role as facilitator for the Ferry CIO forum, including 10+ major ferry operators in Europe, for more than 10 years has given me a broad insight in how the business works.
I now work with management consulting and digitalization in various aspects and circumstances, predominantly in the ferry business, with the aim of using modern technology to improve the business.

Hans Björkborg
Management consulting and digitalization for Lighthouse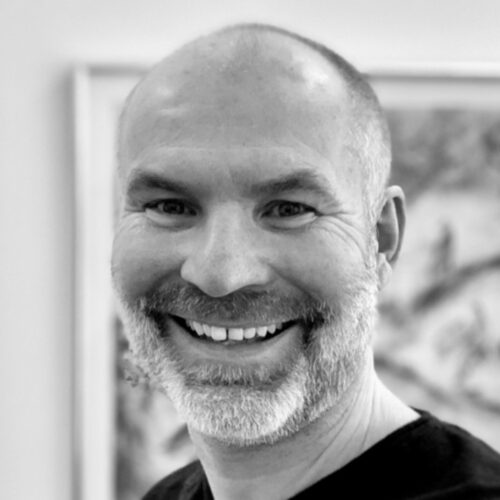 Lars Clausen 54, have 25 years of background with payment- and self-service solutions for a broad range of industries, incl. ferries, travel and ticketing. He holds a MSc. Economics and Business Administration and have held several top management positions within the automation and payment industries, incl. CEO Nets Denmark Merchant Services. Lars co-founded Logos Payment Solutions in 2011 based on a vision that self-service would evolve to be preferred by both customers and operators. Today Logos is 160 empowered employees, incl. +100 engineers and technicians.
Lars Clausen
CEO Logos Payment Solutions A/S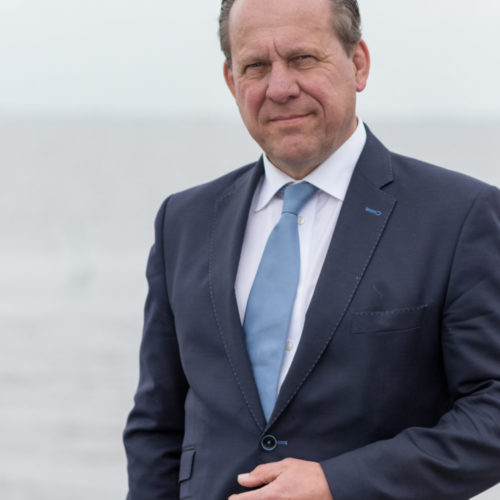 Ger van Lang is Managing Director of Wagenborg Passenger Services. Responsible for this division of Royal Wagenborg Group from The Netherlands, he leads the ferry services to the Dutch islands Ameland and Schiermonnikoog. He has been working on the development of several new ferry services around the world.
Prior to joining Wagenborg, Ger van Langen was Director Nautical Department for the Province of Zee-land. In this capacity, he was responsible for ferry services across the Western Scheldt Estuary. He has also served a decade as sr. navigation officer on several cruiselines and has over 30 yrs of managerial experience in the cruise and ferry sector.
Van Langen holds a Master Mariner's degree from the Merchant Marine Academy in Flushing and a Bachelor's degree in Business Administration. He has been consultant for the Dutch government for vari-ous ferry projects in the Netherlands. Ger sits on a range of consultive bodies on tourism and leisure at provincial and national levels he is also Secretary of the National Education Body for Ferry Crew``

Ger van Langen
Managing director Wagenborg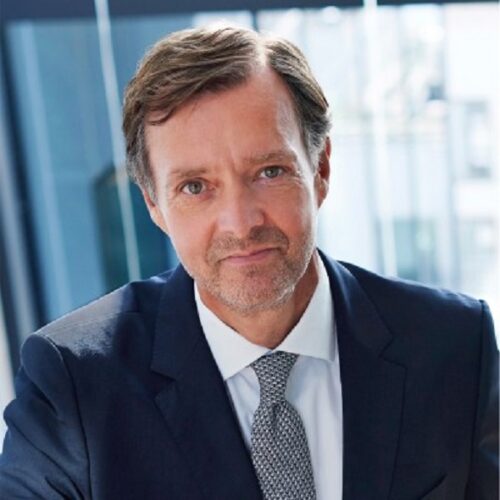 Carsten Nørland was appointed Chief Executive Officer (CEO) of Scandlines in 2021.
Carsten came from a position as Senior Vice President International in Royal Unibrew, heading the group commercial agenda.
Before his seven years at Royal Unibrew, Carsten held senior management positions with responsibility for all commercial activities at Copenhagen Airports, following positions as Sales Director at Flügger and Masterfoods/MARS Inc. Carsten has experience from international infrastructure companies as well as extensive commercial knowledge within sales and marketing – particularly within retail and consumer goods.
Carsten Nørland was born in 1969. He holds a Master of Science (MSc) in Economics and Business Administration from Copenhagen Business School.
Carsten Nørland
CEO Scandlines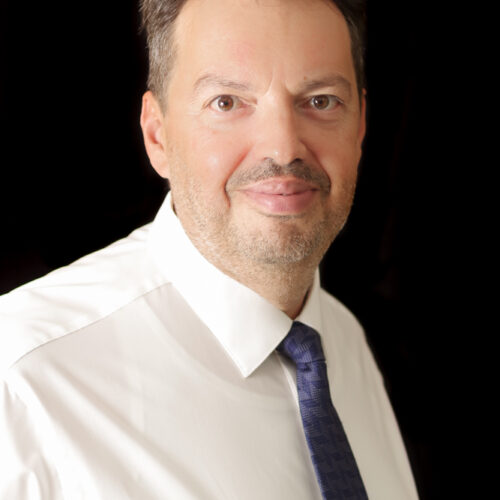 Minas Papadakis is the CEO of the Port of Heraklion since January 2020. Minas joined the port after a long career in the financial sector and has held various executive positions at EFG Eurobank Equities, were he served as head of private clients amongst others. He has served as a member of the Board of Directors for Minoan Lines and A. Papadakis-Technometal.
Minas holds an MBA from the Management School of Imperial College, London University and a degree in chemical engineering from the Aristotle University of Thessaloniki. He has taught Project Management and Financial Management at the Technical Chamber of Greece, North College and the Hellenic Management Association.
He is fluent in English and German.
Carsten Nørland was born in 1969. He holds a Master of Science (MSc) in Economics and Business Administration from Copenhagen Business School.
Minas Papadakis

CEO of Heraklion Port Authority S.A.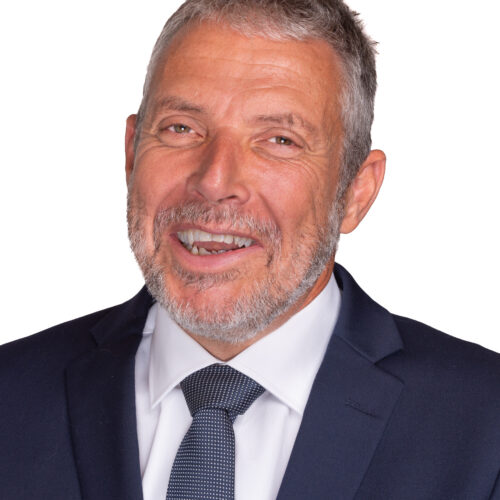 Coming soon!
Erick Meijer

Product director – Europe Adonis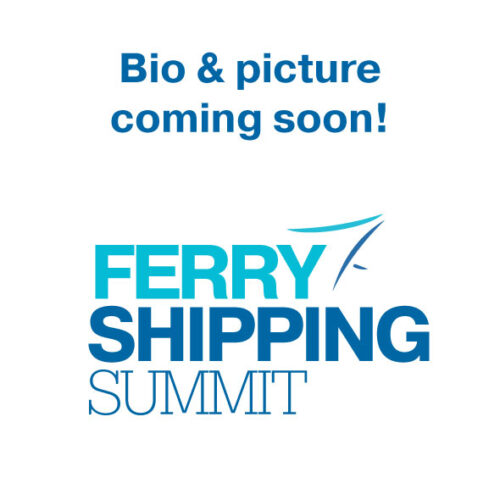 Coming Soon!
Stefan Sedersten
CEO Berg propulsion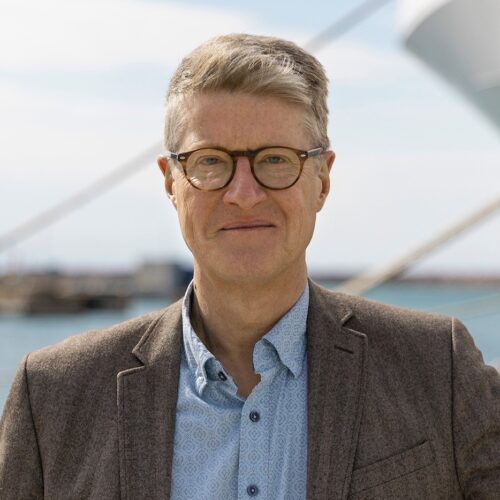 As a senior partner with Gotland Tech Development (part of the Rederi Gotland Group) Christer drives innovation in shipping, enabling the industry to become more sustainable by advancing the technical solutions of tomorrow. Gotland Tech Development was launched in 2021 by the Rederi Gotland Group to drive technical development through partnerships with leading maritime and green tech companies. In December 2021, the Rederi Gotland Group presented its new concept vessel – Gotland Horizon – which will be Sweden's first large-scale hydrogen-powered vessel for both passengers and freight, with water as the only emission.
Christer Bruzelius has more than 20 years of experience in senior management positions, as CEO and MD, for shipping companies in Sweden, Finland, and Denmark. For 9 years, Christer was the CEO of Destination Gotland (part of the Rederi Gotland Group), which operates the RoPax ferry traffic between the island Gotland and mainland Sweden. During his time as a CEO, Christer led several initiatives to place the company at the forefront in sustainability, including adding two RoPax-ferries powered by natural gas and biogas to the fleet.

Christer Bruzelius
Senior Partner & Project Owner Gotland Tech development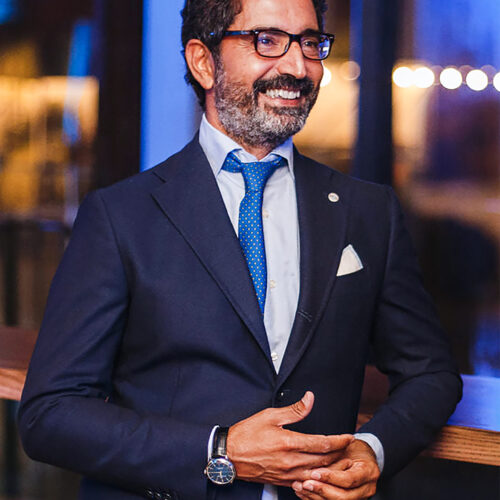 Pino Spadafora currently serves in the marine sector as RINA's Global Commercial Senior Director and has been living and working in Northern Europe for 17 years to continually enhance the profile of the group throughout the region. His current responsibilities encompass group strategy and external corporate development, both commercially and technically.
In terms of group strategy, he is specifically responsible for the rollout across business streams into a global plan and ensuring consistency with the company's vision and mission. Working closely with RINA's CEO and individual business streams, his role is to identify potential partners with whom to collaborate to grow and build the business.
Pino has acquired a wealth of experience in fleet management principles, classification services, advisory services, project management, key account management and customer service, including customer retention and satisfaction. He also has excellent knowledge and technical experience of all aspects of the marine industry, including environmental and regulatory matters.

Pino Spadafora
Global Commercial Senior Director Rina S.P.A.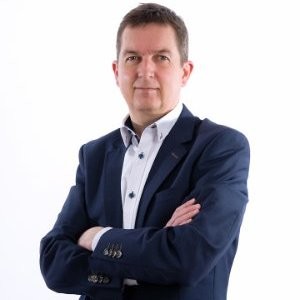 Educated Freight Forwarder and with additional Supply Chain Management and Lean education.
1985 – 2009
Active in freight forwarding industry in different positions and companies. Logistic planning, truck disposal, sales, Branch Manager and part of the Management Group in Bring DK.
2009-2015
Logistic Manager in Danske Retursystem. Responsible for the entire logistic of the Danish Deposit System.
2015 – Head of Freight at ForSea Ferries - my present job. Responsible for BtoB which includes Freight and Bus traffic so as part of the Management Group. I also represent the management in the board of two daughter companies.

Peter Kestling
Freight Manager ForSea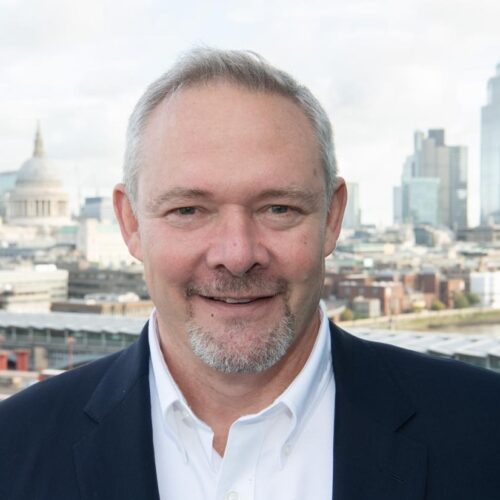 Brent Perry is the CEO of Sterling PlanB and a marine battery industry pioneer. Perry defined an industry when he oversaw development of the world's first battery for marine propulsion. Energy storage systems are now a major – and increasingly important – player on the global marine energy scene. In the years since that first battery, he has become a world expert on lithium energy storage in marine applications. His 30-year history in commercial shipbuilding and deep knowledge of energy systems gives him a unique perspective on the hybrid and electric marine industry.
Brent Perry
CEO of Sterling PlanB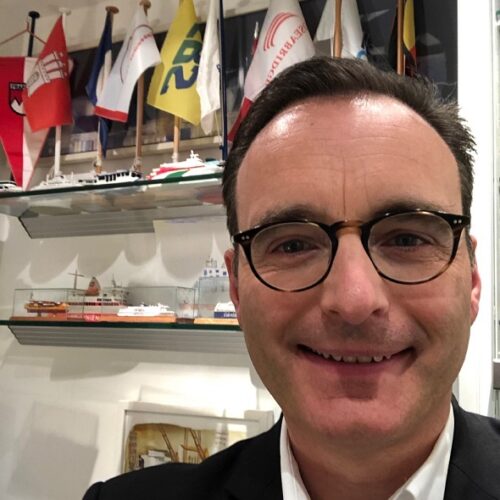 Jan Philip Eckmann is over 25 years active as journalist and moderator in the European Ferry and RoRo shipping industry. Founder of RoPax magazine and in cooperation with Wilhelm Borchert GmbH organizer of RoPax workshops. Moderator for the German Ferry Shipping and Tourism Association (VFF).
He started his career in ferry shipping as a booking agent for TT Line and Euroway and Silja Line. After study time he was sales director for a leading forwarding company in the Scandinavian and Continental trade. He was over five years responsible for new business and services of the German FRS Group.
Currently Philip works additional as key account manager for intralogistic solutions and automated vehicles.
He has a bachelor in Business Adminstration and Bachelor Professional of Transport Management. He is member of the Hamburg Chamber of Commerce and the Eastern Europe Committee.
Jan Philip Eckmann
Ferry Journalist and Consultant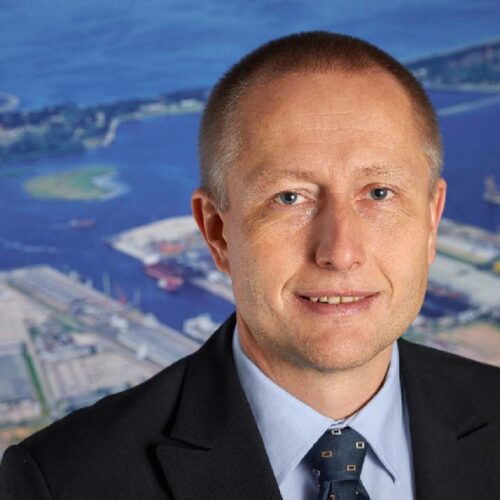 CV – Dr. Gernot Tesch
Dr. Gernot Tesch has a professional education as ship electrician. He holds a German university
degree in Business Administration & Management and a MBA in Shipping & Logistics
(Middlesex University London). At the University of Rostock he wrote his PhD about workable
competition on shipping markets.
He has 25 years of experience in ferry and Ro/Ro-shipping and Port Management at DFO and
Scandlines in different positions including Business Development and Line Management. He got
appointed Managing Director of Scandlines Deutschland GmbH between 2010 – 2014. Since
2015 he has been Managing Director of the Port of Rostock.
Dr. Gernot Tesch
Managing Director of the Port of Rostock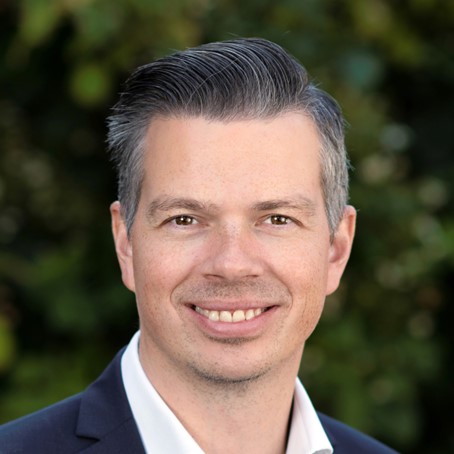 Born in Sweden and now based in Stavanger, Norway. Samuel is the Chief Business Development Officer in Fjord Line. He is also responsible for strategic management, incl. sustainability strategy. In addition to Business Development, he has served as CFO of Fjord Line.
Before joining Fjord Line, Samuel worked as a management consultant in Ernst & Young and Accenture, advising clients on strategy, finance and M&A topics.
Samuel holds a Master of Science in Industrial Engineering and Management from Chalmers University in Gothenburg.

Samuel Tegern
Chief Business Development Officer, Fjord Line