Topic: Ferry Shipping situation and development
"Will we have the right ferries?"
TOPIC:  Ferry Shipping situation and development "Will we have the right ferries?"
Small message from our sponsor
Panel debate with two ferry executives and one naval architects

Do we have the right ferries for the new passenger and freight markets?
Do we have the right ferries, highly digital and automated?
Do we have the right ferries, climate-proof and with the right fuel?
Do we have the right ferries, corona-proof?

Short conclusion and thanks by Mike
Webinar speakers
Click on picture for more information
Chief Commercial Officer of OSK Group comprising OSK-ShipTech A/S and Steen Friis Design A/S – leading Danish marine consultancy group specialising in innovative ferry designs and ship interiors, maritime risk assessment and green propulsion technologies to name just a few.
Anders has served as Secretary General of Danish Society for Naval Architecture and Marine Engineering and has been recommended as fellow of the Royal Institute of Naval Architects in London. He spends the majority of his time advising shipowners on Fleet Strategy, concept development and technical advisory on tender processes and negotiation of newbuilding projects.
Anders holds a master's degree in Naval Architecture and Engineering from the Technical University of Denmark and is a specialist in the field of RoRo and RoPax ferries, innovative concept designs, passenger flow, and on-board experience economy.

Anders Ørgård (DK)
Chief Commercial Officer of OSK Group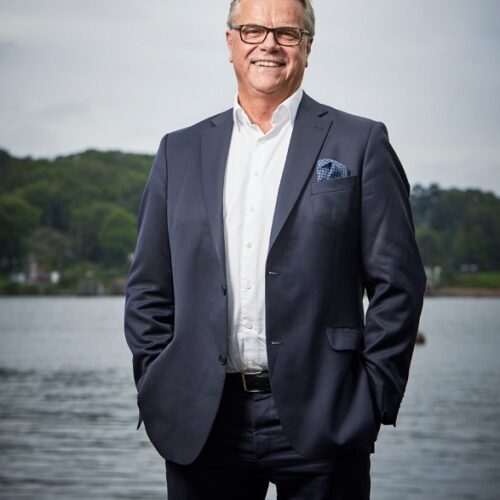 Ragnar Johansson, Managing Director Swedish Orient Line AB and WALLENIUS SOL AB
Age: 58 years
Family: Married to Anette for thirty years. Two children, Daniel and Anna.
Leisure time: Is preferably devoted to being in Mollösund and the surrounding area, ideally on the water.
Background: Born and raisedin Mollösund on the Swedish westcoast. Went to sea at the age of 17, studied to sea captain and graduated in 1986. Worked as a mate for a number of years.
Responsible for the construction of new port facilities for Stena Line in 1994 and then responsible for all ports and terminals in Stena Line's Scandinavian ports.
Continued as Route Director for several of Stena Line's lines between 1998 and 2008 before becoming head of Stena Line's Scandinavian Ship management.
In 2009 he became CEO of SOL North Europe Service and in 2014 group Managing Director of Svenska Orient Linien AB.
He has also been a member of the Swedish Shipowners' Association's board since 2010, and chairman from 2016 to 2019.
Ragnar Johansson
CEO Wallenius Sol