Click on picture for more information about our speakers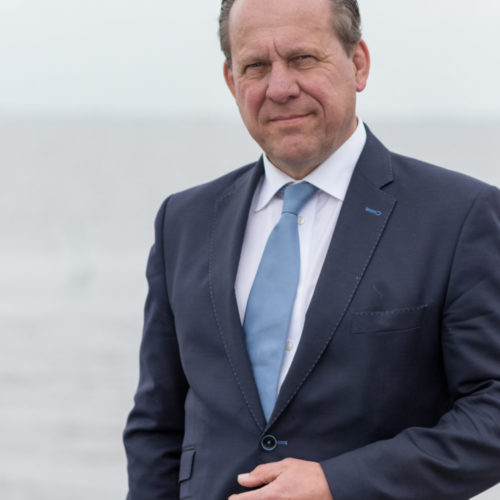 Ger van Langen is CEO of Wagenborg Passenger Services. Responsible for this division of Royal Wagenborg Group from The Netherlands, he leads the ferry services to the Dutch islands Ameland and Schiermonnikoog. He has been working on the development of several new ferry services around the world.
Prior to joining Wagenborg, Ger van Langen was Director Nautical Department for the Province of Zee-land. In this capacity, he was responsible for ferry services across the Western Scheldt Estuary. He has also served a decade as sr. navigation officer on several cruiselines and has over 30 yrs of managerial experience in the cruise and ferry sector.
Van Langen holds a Master Mariner's degree from the Merchant Marine Academy in Flushing and a Bachelor's degree in Business Administration. Ger sits on a range of consultive bodies on tourism and leisure at the provincial and national levels
Ger van Langen
CEO of Wagenborg Passenger Service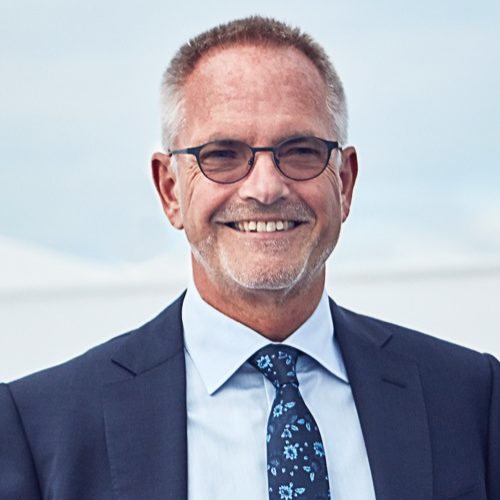 Peder Gellert Pedersen joined the DFDS Group in 1994 with responsibility for developing the group's Ro-Ro activities to and from the Baltic countries and Russia.
Today, as an Executive Vice President, Peder Gellert Pedersen leads the DFDS Group's Shipping Division, including Passenger Shipping and operation of Ro-Ro and Ro-Pax vessels in the Baltic Sea, the North Sea, the Channel and the Mediterranean Sea.
The shipping activities include both shipping routes and operations of large Ro-Ro terminals. The Shipping Division employs approximately 5,000 people and has a turnover of more than DKK 9.5 billion.
Peder Gellert Pedersen
EVP of DFDS Group
I have been in the industry since 1990, after finishing my studies within Finance and Sociology at the University.
I have been active in all industries within logistics, except for railway. I think this is the world's most exciting industry, especially now with the environmental focus!
Johan Röstin
CEO of HH FERRIES GROUP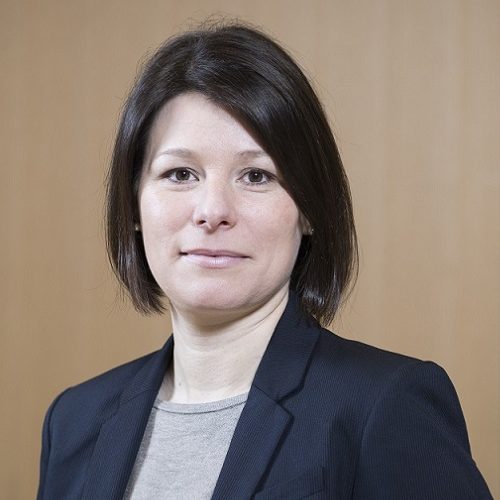 Tanja joined KfW in 2006 and held different positions in key sectors of KfW IPEX-Bank, the export and project financing arm of KfW.
KfW is wholly owned by the Federal Republic of Germany and has been awarded the title 'world's safest bank' by Global Finance Magazine for the 6th time in a row in 2017. KfW IPEX-Bank is a 100% subsidiary and one of the largest financiers of the Maritime Sector. As one of the most experienced supporters of the maritime industry worldwide, the Maritime Industries department of KfW IPEX Bank provides financing for European vessel owners, newbuildings from European shipyards and vessels with a substantial part of European content. Contributing to the development of transport infrastructure, KfW IPEX-Bank is also engaged in financings for seaports around the world.
Previously working in the business sectors Shipping, Ports and PPPs, Tanja joined the Maritime Industries department in 2010. Her customer base comprises a wide array of customers from all shipping subsectors, including passenger, oil- and gas as well as bulkers, container and tankers. In her many years of experience in ship financing, Tanja has been responsible for the customer relationships to numerous ferry companies around the globe.
Tanja holds a degree in economics from the Universities of Marburg and Giessen.
Tanja Georg
AVP Maritime Industries, KfW IPEX-Bank GmbH, Frankfurt
Per Ove Kviteberg co-founded Adonis in 1987 and has been instrumental in the company's emergence as the leading provider of HR, planning and payroll systems for the maritime industry, with a particular focus on the cruise sector and large passenger ferries.
In co-founding Adonis, Kviteberg saw the need among maritime organizations for more efficient ways of addressing their highly specific HR and operational challenges – from managing multinational workforces to simplifying MLC compliance.
Currently serving as Adonis's Sales Director, Kviteberg has held a variety of senior marketing and sales positions over the years, which has given him a unique perspective on industry developments, emerging trends, and the ever-changing needs of labor-intensive maritime organizations looking to leverage every edge in improving efficiencies and meeting their business goals.
Today, he's leading Adonis's efforts to meet growing market demand for web-based employee self service tools, allowing HR administrators and senior staff more time to attend to more strategic tasks and responsibilities.
Per Ove Kviteberg
CEO of Adonis AS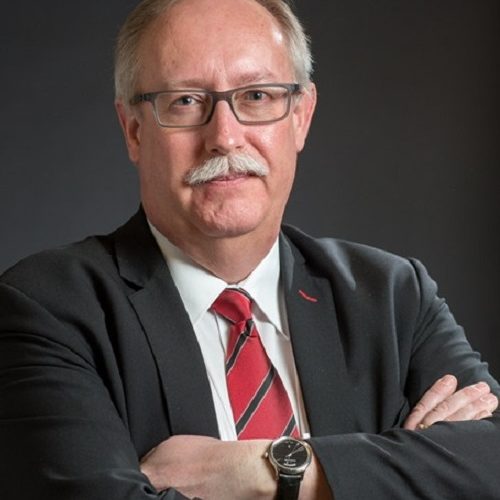 Björn Boström is Managing Director at Port of Ystad.
His career within shipping began when he, just 14 years young, commenced his first summer job as docker for Scandinavian Ferry Lines route Helsingborg-Elsinore. The experience was so intensive that Björn kept on working within the shipping industry in companies like Saga Line (Helsingborg/Malmö-Travemünde), DFDS and Lion Ferry (Helsingborg-Grenå), DSØ A/S (inter alia The Hydrofoils Copenhagen-Malmö) for ten years and for 12 years Ven-Trafiken AB (domestic route Landskrona-Isle of Ven) before he took position at Port of Ystad. He has a broad experience of ferry operations and has worked as Sales Representative, Sales- and Marketing Manager, Route Manager and Managing Director. Björn has also been deputy board member in SWEREF – Swedish Ship Owners Association for smaller passenger vessels and is now member of Ports of Sweden's Branch Committee as well as chairman of the Comprehensive Ports working Group within Baltic Ports Organisation.
In 2008, at the same time Björn commenced at Port of Ystad, the economic crisis struck the world with substantial impact on the shipping business. However, Port of Ystad has regardless strengthened its position as Sweden's third largest ferry passenger port. The volumes still increase, and the port now undergoes a major development as two new ferry berths, for vessels up to 240 meters, will be built, ready for service early 2020. Today, Port of Ystad is market leader for daily ferry connections to Poland and the island of Bornholm.
Björn Boström
CEO at Port of Ystad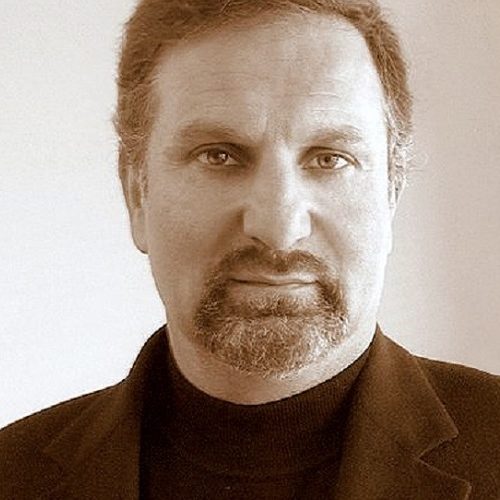 Victor Velton co-founded Versonix with an eye toward providing leading-edge
reservation services for the world's largest ferry and cruise lines, resorts and
transportation companies. As its system - Seaware - developed, Versonix pioneered the use of real-time Yield & Revenue Management capabilities to boost revenue for its global clients. With this patented technology,
Versonix became a recognized leader in the cloud-based reservation system field. To this day, Versonix customers around the world report substantial improvement and operational efficiency following Seaware implementation.
Prior to co-founding the company, Victor worked as a Systems Analyst for Salomon Brothers
investment bank in New York City, and then as Director of Management Information Systems for a financial real estate and management consultancy in California. With an initial background in computer science and applied mathematics, Victor went on to obtain an MBA from Santa Clara University in the heart of Silicon Valley.
Victor Velton
President at Versonix Corporation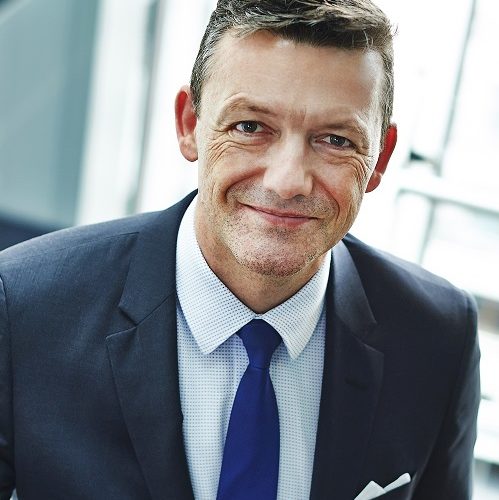 Michael Guldmann Petersen joined Scandlines in 2017 as SVP Route Management & Operations. He has since then had the overall responsibility for operations and maintenance at sea, port and terminals. He is based in Rødby, Denmark.
Michael Guldmann Petersen came from a position as Port, Rail & Marine Manager for an iron mine in Sierra Leone, where his main task was to build an organisation with local labour to operate the port and railway and to reconstruct the company.
Prior to this, Michael Guldmann Petersen held various positions in the maritime business such as Operations Manager and General Manager in the Netherlands, Nigeria and Italy. In Denmark, Michael Guldmann Petersen has worked for the shipping companies Maersk, TORM and Norden.
Michael Guldmann Petersen is born in 1967. He holds a master's license from Copenhagen and has completed various management courses
Michael Guldmann Petersen
SVP Route Management & Operations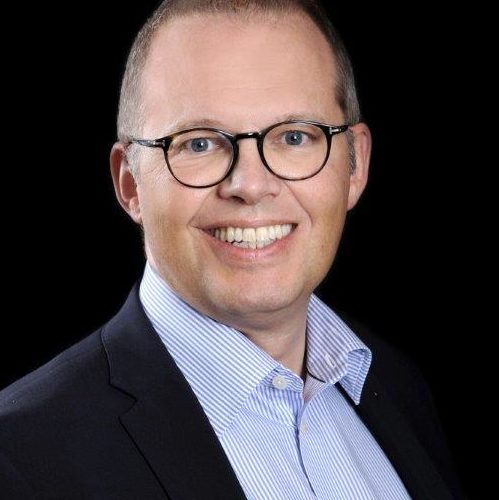 Björn Blomqvist was appointed CEO of the Eckerö Group in May 2004. Before joining Eckerö he worked for the airline company SAS and the industrial group Munters. Mr Blomqvist holds an MSc in Economics and Business Administration from the Swedish School of Economics in Helsinki. He has studied and worked in Finland, Sweden and Germany.
In addition to his work heading the Eckerö Group, Mr Blomqvist is also active in the boards of the Finnish Shipowners' Association and the Swedish Maritime Employers' Association as well as in the board of the marine insurer Alandia.
Mr Blomqvist lives in Mariehamn, Aaland Islands, with his wife and two children.
The Eckerö Group is active in ferry, roro and cruise shipping in the Baltic under the brands Eckerö Linjen, Eckerö Line, Eckerö Shipping and Birka Cruises. Group turnover in 2017 was 233 M€ and number of employees 1140.

Björn Blomqvist
CEO of Eckerö Group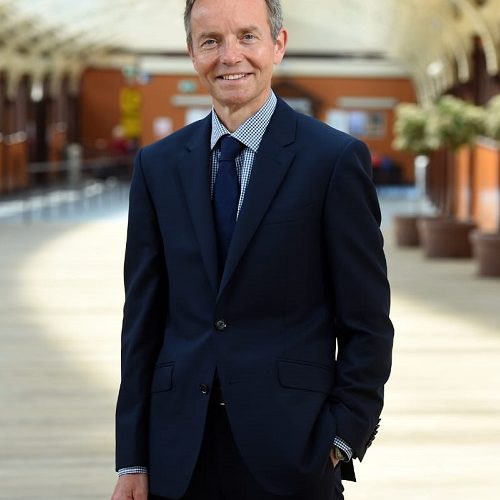 Robbie Drummond is Managing Director for CalMac Ferries Limited and Executive Board Director for the David MacBrayne Group, a customer focused and multiple award winning ferries and port operations business with 1,700 employees and revenues in excess of £210m.
Robbie has a keen interest in supporting business, particularly community based, and is Chair of Stramash (an outdoor social enterprise business) and he is a Member of the SCDI's Highlands and Islands Committee.

Robbie Drummond
CEO of Calmac Ferries Limited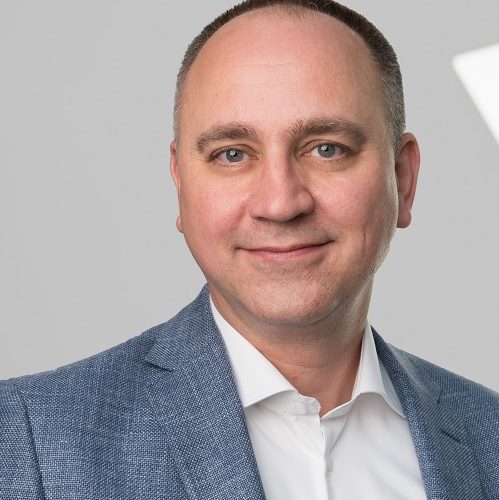 Eric is a partner at KPMG and responsible for our Digital Transformation Advisory practice in the Netherlands. Eric supports our clients with the innovation of their business models, the digital transformation of their organization and the supporting processes. He supports our clients in designing their Digital Strategy and IT Strategy, executing their digital journey management and the orchestrating their digital enabling ecosystems. Cloud, IoT, Data & Analytics, Mobile Apps, Blockchain, Robotics are amongst the technologies Eric and his team apply to help our clients to digitally transform and future proof their business.
Eric has experience in multiple sectors, a.o. oil & gas, utility companies, telecommunications, retail, central government, manufacturing (including high tech). Eric is a regular keynote speaker on tech-conferences and publishes on tech-related topics in offline and online media.

Eric Wesselman
Partner, Head of Digital Transformation Advisory
KPMG in the Netherlands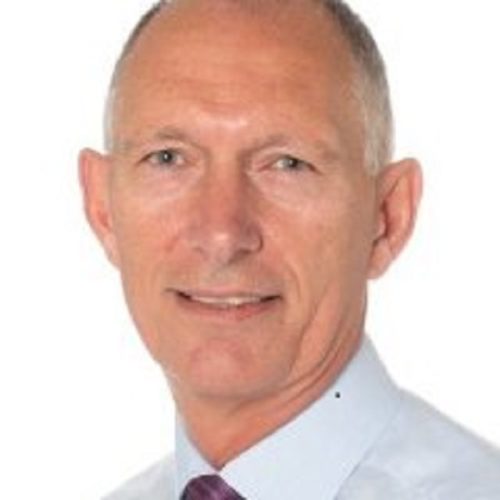 Partner & EVP Sales at Mantec International AB, a Nordic based consultancy, assisting customers in the Nordics as well as abroad, improving their operational performance and profitability.
Bent has more than 20 years of management experience in various companies, ranging from service companies, food processing, aqua culture, logistics, ware housing and search & selection Bent entered the consultancy world in 2000. First four years with an US based global consultancy firm focusing on operational excellence. Since 2004 sales executive and part of the management team of Mantec International AB.
Having worked within management consultancy for more than 15 years, Bent have developed a very broad network amongst top executives, as well as board members all over Europe. This network combined with a relentless delivery of successful implementation programs in large and medium sized companies, is the foundation for the continued development of Mantec.
Bent Hansen
Partner & EVP Sales at
Mantec International AB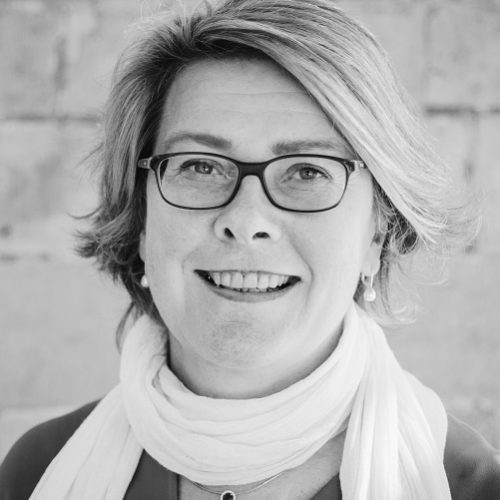 Secretary General of the European Sea Ports Organisation (ESPO) since 1/08/2013. Before taking up this function, Isabelle has been working as Director of the European Federation of Inland Ports (EFIP) and Senior Advisor of ESPO for four years.
She studied Law (University of Namur and KULeuven) and European Law (UCL Louvain). Before joining EFIP, she worked in EU Public Affairs for almost 20 years. After a short period at the European Commission (DG Agriculture), she worked in an EU Public Affairs consultancy. In 1994 she started working in the European Parliament, as a political assistant and bBetween 1999 and 2009 she was the political assistant of Dirk Sterckx, where she was mainly active in transport and port-related fields. She is co-author of the handbook "Zo Werkt Europa" (1st edition 2007, 2nd edition 2010).
Isabelle Ryckbost
Secretary General of the European Sea Ports Organisation (ESPO)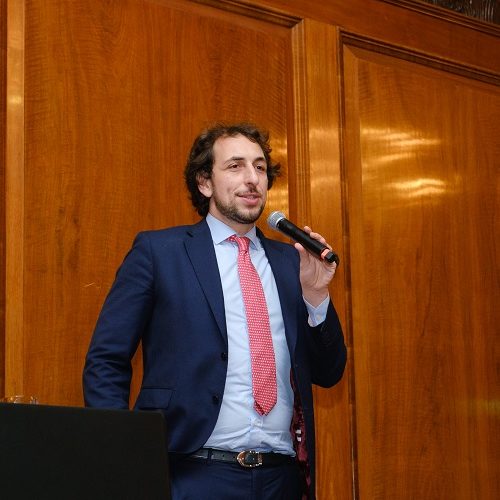 Luca is a Commercial Director and Board Member at Direct Ferries, the world's largest passenger ferry online booking platform with >200 million website visits last year. Based in London, Direct Ferries today partners with over 250 ferry operators across the globe (>3,000 routes) to support their growth and help them achieve their strategic objectives.
Prior to this, Luca was Trading Director at Dafiti (Latin America's largest online fashion destination) and a Consultant at global management consulting firm Bain & Company.
Luca holds an MBA from Harvard Business School.

Luca Marini
Commercial Director, Direct Ferries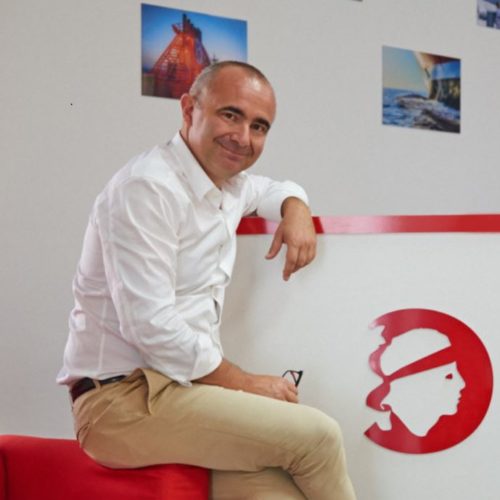 Pierre-Antoine Villanova began his career as engineer at Puritek A/S in 1993.
He then occupied several functions in the domains of the environment and the recycling, by evolving in particular at Suez Environnement, where he managed several subsidiaries on various continents. He is Managing director of CORSICA linea since 2016.

Pierre-Antoine Villanova
Managing director of CORSICA linea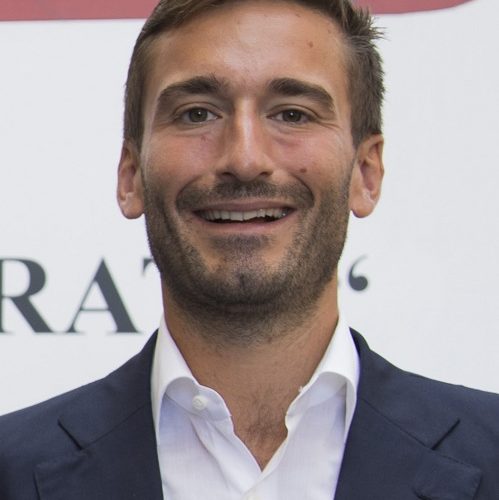 Mr. Achille Onorato, the eldest son of Vincenzo Onorato, represents a fifth generation ship – owner. He graduated in Business Administration at Bocconi University in Milan. He later received his Master always Bocconi in Logistics and Transport Infrastructure. Even before his degree, he already participates actively in the business of the company, working on board of the ship fleet of the family alternately to studies from the age of 13 years old until the end of university, spending on board a total of more than 3 years. He then later started to work in the commercial area of the group and then became the Hospitality and on Board Services Director of the company Moby SpA.
On January 2012 he became the CEO of the company Toremar, first public shipping company that was privatized in Italy, achieving a radical revolution and innovation of the company. Mr. Achille Onorato has served as a member of the Board of Directors of Moby and Tirrenia – CIN since 2015 and he has also served as the sole director of both companies from its formation until its conversation into a joint stock company and the subsequent appointment of the Board of Directors.
On July 2015 Mr. Achille Onorato has become the Vice Executive Chairman of Moby SpA and subsequently on April, 2016 he became the Chief Executive Officer and in the same time he still keeps the position of Vice Executive Chairman of the company. In addition to the Ship - owner's family tradition, just like his father, he has also the passion for sailing on regattas.
Summary of Current Position in the Company:
* Moby CEO and Vice Executive Chairman
* Member of the BoD of Tirrenia – CIN
* Executive Member of the BoD of Toremar
* BoD Member of San Cataldo
* Chairman of Agemar and Renzo Conti sr
Achille Onorato
CEO of Moby Line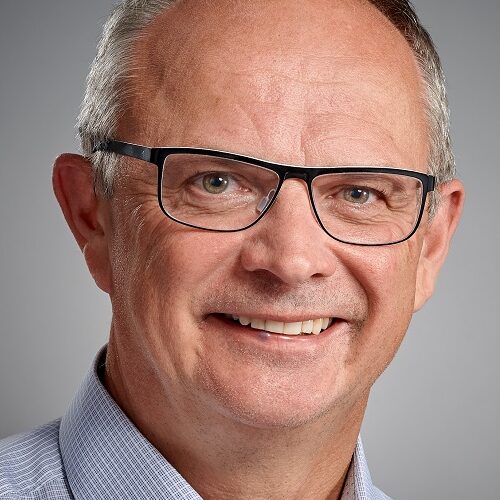 MAN Energy Solutions is the world´s leading provider of large-bore engines and turbo machinery. Dietmar´s background is mechanical engineering and 25 years of sales of capital equipment goods. In 2011 Dietmar joint MAN Energy Solutions as sales manager.
Together with his team, Dietmar is offering tailored system solutions for the individual requirements of shipyards, owner, operator, charterer, etc., with the aim to combine ecology and economy. The area of application range from merchant, offshore, LNG carrier via specialized vessels to ferry application, in pure- liquid or as Dual fuel propulsion solutions.
At the Ferry Shipping Summit 2019, Dietmar will focus on the choices for a future proof propulsion concept which is influenced by many factors. Against the background of latest regulations on NOx and SOx (e.g. Baltic, North Sea, 2020 global Sulphur cap) as well as public demand to cut GHG emissions, many vessel owners are seeking orientation as to what would be best choice of fuel-and propulsion concept for their next generation of new-builds. The aim is to supply overview of latest status of available system solutions, how they impact on Capex and Opex and how they will cope with future trends and requirements.
Dietmar Zutt
Head of Sales
MAN Energy Solutions.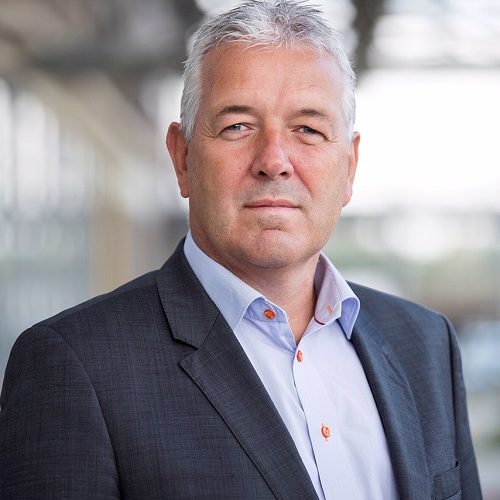 Former journalist Cor Radings (1963) is a senior partner in MTI Network, the largest crisis media management network committed to serving the shipping, energy, offshore and transportation industries. After a career in news media Radings worked as a director of communications in the maritime industry before joining MTI Network in 2001. As a senior partner in the worldwide Network he provides reputation protection services advising clients in the field of strategic media management during many high-profile emergencies in Europe, the US and Asia Pacific. Apart from providing the 24/7 media response services Radings is a senior trainer in the MTI Network program conducting training for all levels of management from entry level media awareness training to advanced television courses.
Cor Radings
Director and senior partner MTI Networks. Media training international.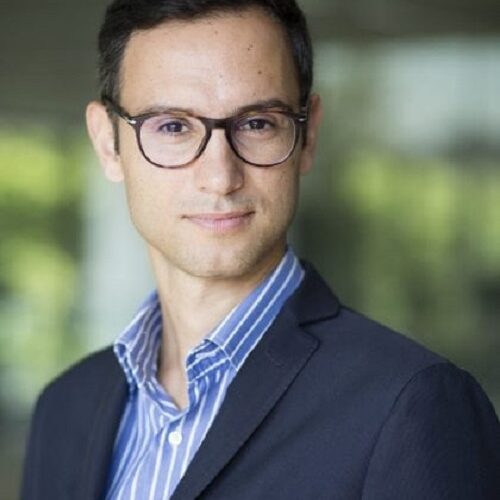 Federico is the Managing Director and Managing Partner of ACT Financial Solutions, directing all the trading activities of carbon certificates and commodity derivatives.
Federico is an Industrial Engineer, summa cum laude from University of Bologna, with an MBA from IE Business School.
He joined ACT in 2012, after working as renewable energy analyst in Italy and as commodities derivatives broker in London.
In ACT he has been one of the most successful trader and manager, initially leading the activities in Southern Europe and then expanding his responsibility to all the new business development of the Group. As of March 2017 he became the director of ACT Financial Solutions, obtaining the license of Investment Firm by the Dutch financial authority.
Federico Di Credico
Managing Director & Managing Partner of
ACT Financial Solutions
Kenza is Product manager at ACT Financial Solutions. She focuses on helping clients all over Europe with their exposures to energy prices. Prior to joining ACT Commodities, Kenza worked 8 years for the French Investment bank Natixis in Paris as Energy derivatives trader first, then Forex derivatives trader. She joined ACT in January 2018. Kenza has a Master's degree in Financial Markets from SKEMA in France (2009).
Why are we going to the Ferry Shipping Summit 2019?
To share our experience on working with ferries and shipping companies throughout Europe and how our position as an innovative and well-positioned global player provides our clients with a clear view on upcoming regulations, market developments, and hedging solutions.
Kenza Berté – Bentahar
Product manager at ACT Financial Solution
Biography coming soon!

Jelle Grijpstra
General Manager of C-Jobs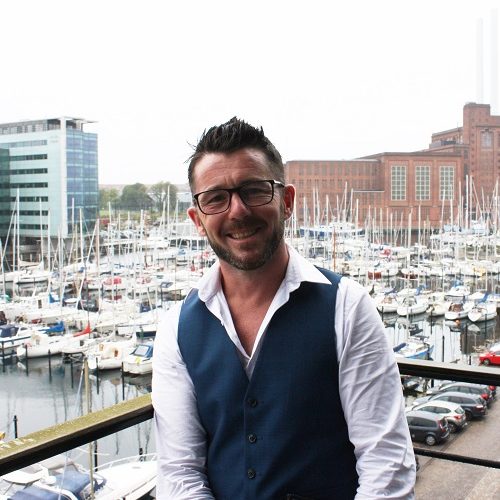 Declan's original training was as a Chemical Engineer and he has a Ph.D. in Aerosol Physics. He left his academic career in 1999 to join the exciting and emerging .com boom and spent a number of years in bleeding edge Digital Product development (1st generation Music on Demand, Video on Demand, Multiplayer Gaming etc.) before joining the Ferry industry (Norfolkline) in 2007. At Norfolkline his first role was to develop the Norfolkline websites as a Digital Distribution platform for its Passenger product (in particular its channel routes). Thereafter his responsibility extended to Product Management of Norfolkline's eBusiness suite, opening up new Digital Distribution channels for Logistics and Freight Shipping.
Following the acquisition of Norfolkline by DFDS in 2010 he took a role as Online Product Manager at DFDS to oversee that integration of DFDS's acquisitions into DFDS Seaways and DFDS Logistics.
In 2015 he was appointed Digital Officer, taking responsibility for the software & technologies used to run the DFDS passenger business, and leading a team committed to ensuring that the DFDS passenger business had the best possible tools to drive its success.
In 2017 the Passenger business at DFDS had a major restructuring and he was appointed Business Development & Strategy Director. In that role his team are responsible for delivery of Strategy, Innovation, Intelligence, Technology Development and Project/Program Management, underpinned by a constant focus on Customer Experience with the expressed purpose of identifying, developing and implementing growth opportunities for the DFDS Passenger business.
He lives with his wife & family in Scheveningen (The Netherlands), is a regular commuter to Copenhagen, and enjoys long distance triathlon and adventurous holidays with bicycles.

Declan Walsh
Business Development & Strategy Director at DFDS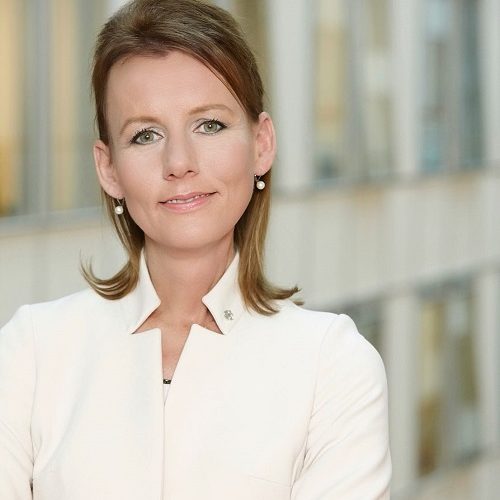 Caroline Nagtegaal MEP (1980) was elected in the European Parliament since November 2017 on behalf of the Dutch liberal party VVD. The VVD is part of the ALDE Group, Alliance of Liberals and Democrats for Europe.
As a member of the Committee on Economic and Monetary Affairs (ECON) she is involved in subjects as macro-economics, financial regulations, EMU, FinTech, Bitcoin and crowdfunding. She focusses on improving the resilience of the financial markets and enhancing growth potential of European SMEs, for example by developing an EU framework for crowdfunding. She is also working on a new budgetary tool that promotes structural reforms in the Member States.
As substitute member of the Committee on Industry, Research and Energy (ITRE) she deals with energy, cyber security, space, quantum technology and robotics. She took care of the new cyber security legislation. She is also committed to Horizon Europe, a programme dedicated to excellence and innovation. At this moment, she is shadow rapporteur on the Space Programme and Artificial Intelligence.
Besides that, she is vice-president of the delegation on relations of the European Parliament with India and co-chair of the Innovation Group.
Prior to her election to the European Parliament, Ms. Nagtegaal worked at Royal Schiphol Group and Port of Rotterdam Authority. She dealt with public & external affairs for those companies
Caroline Nagtegaal
MEP Volkspartij voor Vrijheid en Democratie (VVD)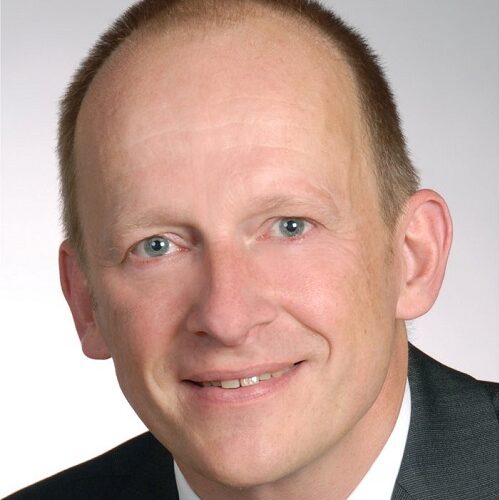 Florian Keiler began his career in 1998 at MAN Energy Solutions, the world's leading provider of large-bore engines and turbomachinery. There he occupied several functions in worldwide sales and business development of marine propulsion systems. Since 2014 he is responsible for the market introduction, business development and sales of the MAN 175D high speed diesel engine, with a focus now on ferry and yacht applications.
Florian Keiler
Sales Manager MAN Energy Solutions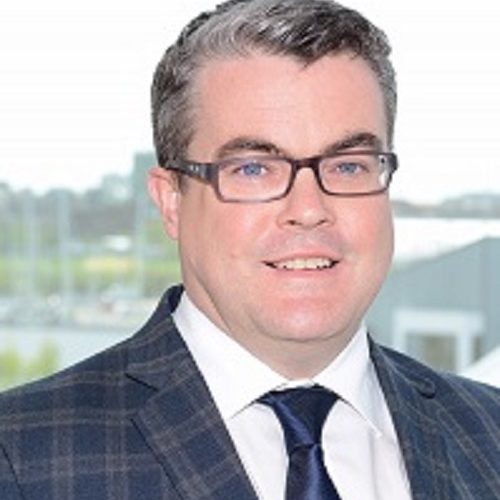 Alistair Eagles is CEO of Irish Sea operator Seatruck Ferries. Alistair's journey with Seatruck began in 1996 as part of a small start-up team which set up Seatruck Ferries, a freight only ferry company with its head office in Heysham England. Seatruck specialise in the shipment of unaccompanied freight trailers and has grown from a new entrant to a significant player on the Irish Sea moving more than 360,000 freight units per annum on 3 routes, representing a 20% market share.
With 10 freight ferries, including 8 newbuilding's, Seatruck is also active in the external charter market offering vessels on hire to other ferry operators in Northern Europe.
Alistair studied Transport Management and Planning at Loughborough University and prior to Seatruck was Sales and Commercial Manager for Merchant Ferries.
Seatruck is 100% owned by the Clipper Group based in Denmark.
Alistair Eagles
CEO of Irish Sea operator Seatruck Ferries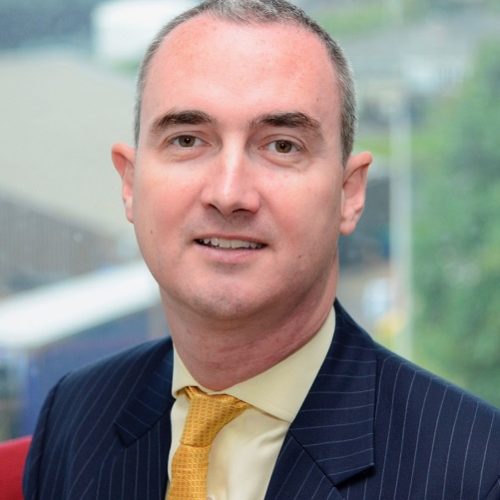 Dan Bridgett is Head of Corporate Affairs at P&O Ferries, one of Britain's leading transport and leisure businesses. He started his career in 1997 as a journalist, working for six years on the Evening Standard, Mail on Sunday and Sunday Mirror before going into the world of corporate communications when he joined the London Chamber of Commerce and Industry. Dan left for Multiplex, the Australian contractor, where he had direct responsibility for managing the reputation of one of the world's largest infrastructure projects at the time, the new Wembley Stadium. Before joining P&O Ferries, he worked as Head of External Affairs at Barratt Developments PLC, the FTSE 100 housebuilder, and Head of Corporate Affairs EMEA for Lend Lease, the Sydney-listed property and construction company.
Dan Bridgett
Head of Corporate Affairs at P&O Ferries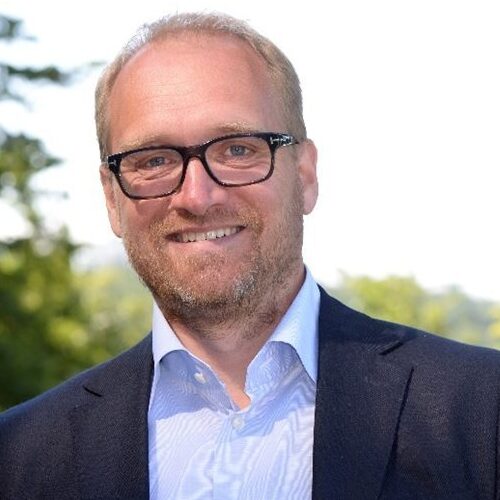 Lars Tingström has been CEO of Hogia Terminal and Logistics since 2012. With more than 13 years' experience in the Transport sector, Lars has a Master of Science in Computer Science from the University of Gothenburg. As CEO of Hogia Terminal and Logistics, Lars is actively working to improve the work flow in ports and terminals, through the digitalisation and automation of operations.
The key to Hogia TOS's success is using data from the system in a smart way: to increase efficiency which in turn allows for increased capacity at the terminal and ports, to help provide a higher quality of service to freight carriers, to reduce manual tasks and the margin for error, to decrease radio time and paperwork, and to have a better overview of what is in the terminal at any one point, and control opportunities for revenue. Lars is confident that within the next ten years all terminal operations will be handled digitally, "The pre-advice of units before arrival at the port, and an automated gate process are already happening at some terminals, and more will follow."
Hogia has over 30 years of experience in developing and delivering software and IT systems for the transport sector, and offers integrated solutions for ferries, port terminals, road transport and public transport. Hogia has 22 ferry operators using the reservation system BOOKIT across 6 continents, and there are several ports in Scandinavia, the UK and Canada using Hogia's Terminal Operation System.

Lars Tingström
CEO of Hogia Terminal and Logistics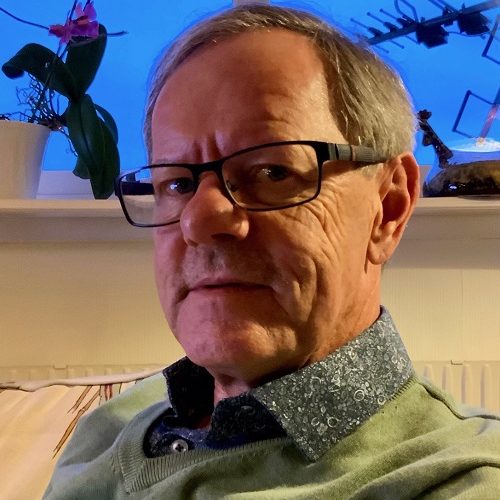 Hans has worked in the ferry industry since 1994 following a career mainly in the IT consulting business where he worked as area manager, marketing manager and other leading positions. In 1996 Hans took the position of IT Director at Stena Line being responsible for all IT in the complete Stena Line organization. Of the major initiatives and projects it may be worth to mention the development of new reservation systems both for passenger and freight, implementation of a satellite network for the complete fleet and a turnaround of the IT company to a customer-focused unit.
From 2010 Hans has then worked as a management consultant in various assignments, mainly in close cooperation with top management in the ferry business, but also in other kinds of companies. Hans became Managing director for the FerryGateway Association 2014 – an association formed and owned by 8 of the major European ferry operators – and has been leading the development of a new communication standard for agent to ferry operators plus and a technical switch for single point connection."

Hans Björkborg
MD FerryGateway Association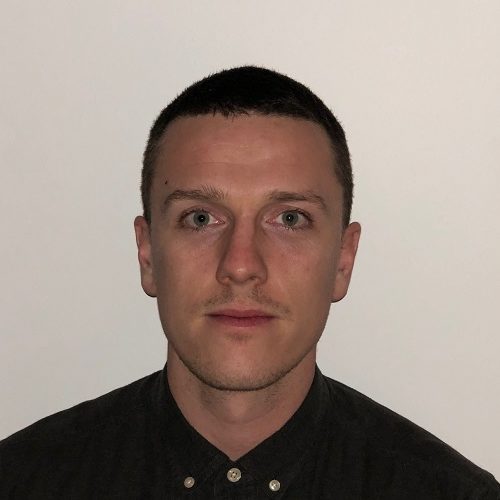 My Name is Stian Hagevik Heggeland. I`m from a small town called Os, three miles south of Bergen in Norway. I have degree in Nautical Science from Høgskulen Stord/Haugesund in Haugesund, Norway. After completing my degree I went on to work at sea for several years, working my way from up from OS to Chief Officer Junior at shuttle tankers in the North Sea. I then decided to change company to start working at an offshore/supply company. I finished my career at sea at this company as a 1st. Officer. During my time at sea I managed to get my Master Mariner certificate and great experience. In 2016 I joined the Port of Kristiansand where I started watch duties. Today I work as Port Operation and Marketing Advisor at the Port of Kristiansand.
Stian Hagevik Heggeland
Port Operation and Marketing Advisor at the Port of Kristiansand.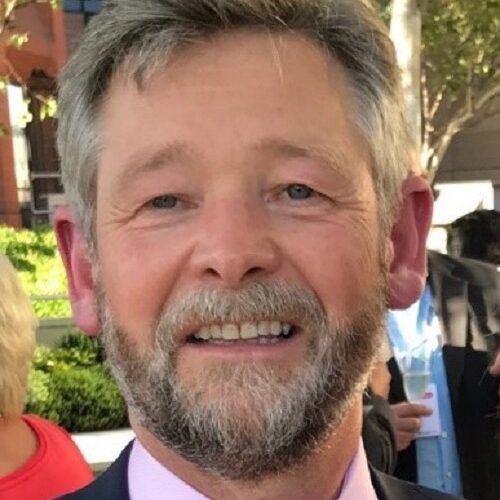 In 1982 at the age of 16, I ran away from school and went to sea as the easiest way to find meaningful employment and avoid an education.
In the time which followed, I managed to enjoy life, see a little of the world and work for 7 different companies on a variety of ships including; VLCCs, Product Tankers, LPG Tankers, Supply ships, RoRo and High Speed Craft. For 10 years I held a command position with P&O Ferries interspersed with occasional periods as a Marine Superintendent
After 24 years and a little education, I decided it was no longer the career for me and came ashore where I have been working for Belfast Harbour since 2006.
Captain Kevin Allen
Harbour Master at Belfast Harbour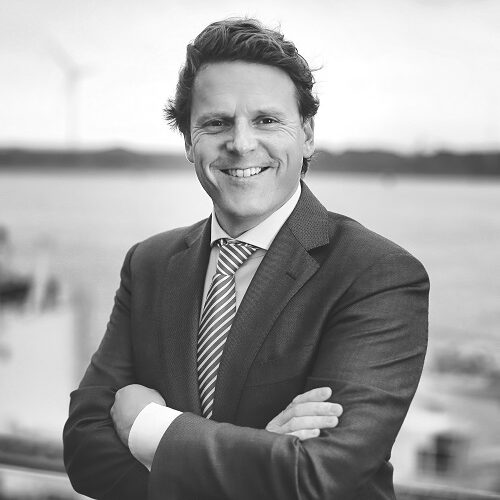 Florian Vreeburg is CEO of KVSA (Royal United Ship Agencies Halverhout & Zwart and Zurmühlen BV) in IJmuiden.
In addition, he is also responsible for the Data & Intelligence department within KVSA.
Before he joined KVSA in 2014 , he worked for Vopak and ECT in the port of Rotterdam for a number of years.
At KVSA it's all about logistics (terminals and agencies) and digital innovation within the maritime sector.
KVSA is a facilitator for optimal communication and information sharing within the Port Community.
Florian Vreeburg
CEO of KVSA